- The Philippine Army has confirmed that Von Tanto, the suspect behind the killing of a cyclist in Quiapo, is a member of the Army reserve force
- Tanto has also expressed his desire to surrender and explain what happened, according to the police
- The Army promised to cooperate with the investigation of the crime and to remove Tanto from the reserve force if proven guilty
Philippine Army chief Lt. Gen. Eduardo Año confirmed on Wednesday that the suspect in the road rage killing of cyclist Mark Vincent Garalde in Quiapo, Manila is a member of the reserve force of the Army.
The lieutenant general said that Von Tanto is an army reservist with a rank of private, assigned to the 1301st Community Defense Center, National Capital Regional Community Defense Group of the Army Reserve Command in Caloocan City.
According to Año, he had already ordered the Army Reserve Command to investigate if Tanto was indeed the killer and that the Army will fully cooperate with the police investigation.
READ ALSO: Police identifies road rage suspect, clears owner of misidentified car
Tanto will be officially removed from the Philippine Army reserve force if he will be proven guilty of killing the cyclist in Quiapo, Army spokesman Capt. Benjamin de Peralta said. The captain also condemned the road rage killing and promised that they are doing their best to find the suspect and bring him to justice.
Army Reserve Command personnel have already been to the residence of the suspect but he was not found in the area. Peralta added that Tanto will not be tried in a military tribunal because of his non-active duty status in the Army reserve force.
However, Manila Police Department (MPD) Director chief Supt. Joel Coronel disclosed that he has already received information that Tanto is ready to surrender peacefully and to explain why he shot Geralde to death. Coronel added that the MPD has already identified the suspect, his vehicle and its plate number.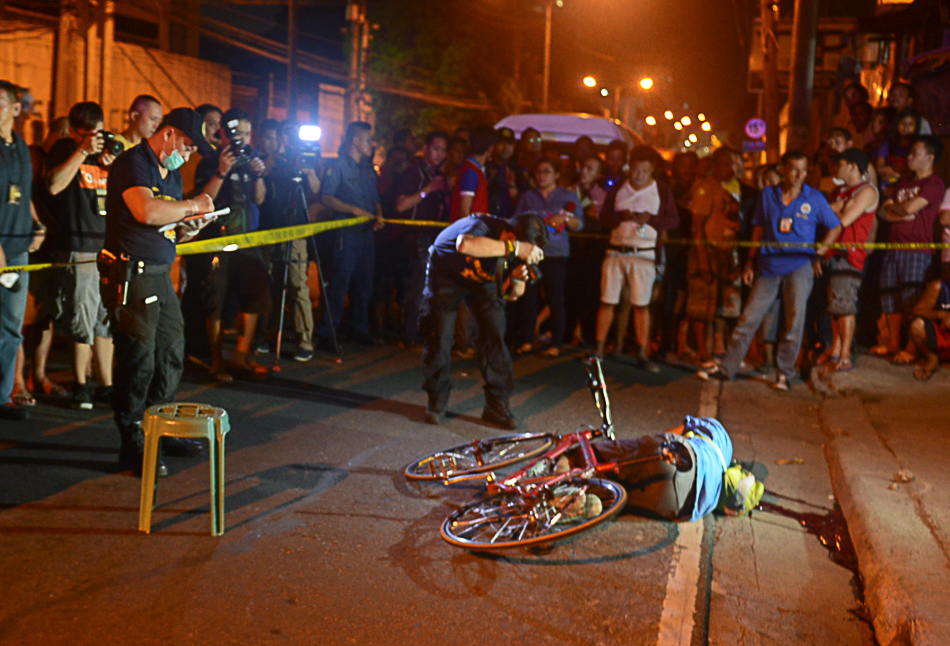 READ ALSO: Armed driver shoots man after losing in fistfight
The road rage crime, which was caught on CCTV, took place when a Hyundai EON driver attacked the 35-year-old Geralde who was riding his bike. The two men traded blows but seemed to have made peace moments later when they finally shook hands.
However, the car driver had other plans. As Geralde rode his bike after the altercation, the suspect caught up with the cyclist and shot him multiple times.
Peralta clarified that the Philippine Army does not give firearms to reservists and that the gun used by Tanto to kill the cyclist was probably his personal weapon. -Kami Media
READ ALSO: Innocent officials may be targets of wrongful drug implication