- On July 19, two students – Rowena Tiamson and Roman Manaois – were killed by unidentified persons accusing them of being drug pushers
- However, both of the victims' family and friends do not believe that they were involved with illegal drugs
- Tiamson was an honor student who was about to graduate in Mass Communication while Manaois was about to finish his seaman course
Rowena Tiamson, 22, and Roman Clifford Manaois, 20, have become the latest victims of summary executions seemingly inspired by President Rodrigo Duterte's bloody campaign against the illegal drug trade in the country.
Tiamson's lifeless body was found on a road in Manaoag town on July 19. She was found tied up and her face wrapped with packaging tape. There was also a piece of cardboard strung around her neck with the written warning: "Don't emulate, she is a pusher."
None of her family and friends believes that she was a drug pusher.  She was about to graduate a Mass Communication course, she was an honor student and was an active member of her church choir.
READ ALSO: What do Catholic nuns have to say about Duterte's administration?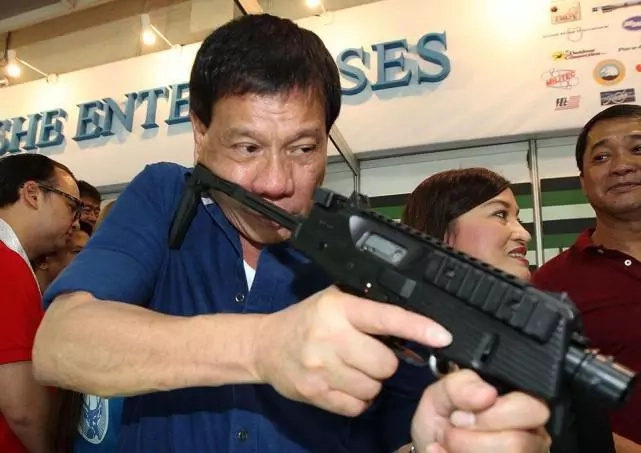 On the same day Tiamson was found dead, Manaois was on his way to a public market in Dagupan City riding a tricycle driven by his friend to buy food. On their way to the market, they picked up Zaldy Abalos who then alighted in the village of Lucao.
As Abalos was moving out of the vehicle, gunmen arrived and opened fire at the tricycle. They were apparently targeting Abalos but hit Manaois in the process.
According to Melandrew Velasco, Manaois' grandfather, the killers made sure that his grandson was dead and shot him in the right temple.
READ ALSO: What does Senator Joel Villanueva have to say about President Duterte's war on drugs?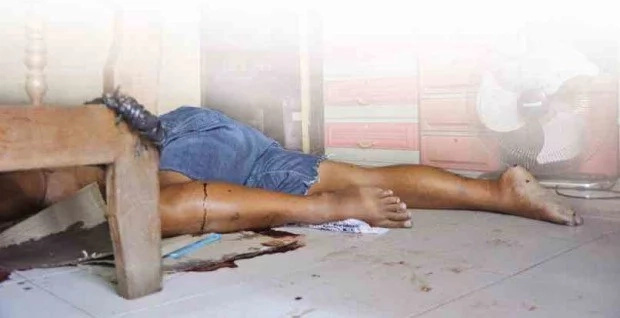 (Photo: RAY B. ZAMBRANO/INQUIRER NORTHERN LUZON)
The killers also attached a white bond paper on Roman's body with the written warning: "Don't emulate me. I am a pusher. I am a killer and you're next—DDS." Authorities do not know for sure what DDS meant, but these are the initials for the Davao Death Squad, a vigilante group in Davao City.
Like Tiamson, Manaois' friends and family also do not believe that he was a drug pusher. Manaois was about to finish his seaman course.
"How come innocent men like Oman (Roman's nickname) are being summarily executed?" Velasco asked.
READ ALSO: LOOK! President Duterte wore Marikina-made boots during his meeting with John Kerry
Various sectors, particularly the Catholic Church, have urged the government to put a stop to the spate of vigilante killings in the country. They argue that some of the people getting killed in the anti-drug war were innocent and that the bloody campaign is being abused by criminals to cover their own crimes. -Kami Media
READ ALSO: How Duterte's bloody war against drugs is turning into Philippines The Purge
Source: Kami.com.ph