PNP to stop offensive operations against rebels
- Director Benjamin Magalong of the Philippine National Police has ordered the suspension of police operations against communist rebels
-Despite the SOPO, the PNP assured that they will not stop from doing their job to maintain peace and order for the citizens
- On Monday, President Rodrigo Duterte has declared unilateral ceasefire against the Communist Party of the Philippines
After President Duterte's declaration of a unilateral ceasefire, the Philippine National Police (PNP) has been instructed to stop in its offensive operations against the Communist Party of the Philippines.
Director Benjamin Magalong, deputy chief for operations has ordered the suspension of police operations (SOPO) instructing all PNP units to "refrain from initiating tactical police operations" against the rebels.
The SOPO would also suspend PNP-Special Action Force missions except competency training.
READ ALSO: NPA abducts 4 PNP personnel in Surigao del Norte a day before SONA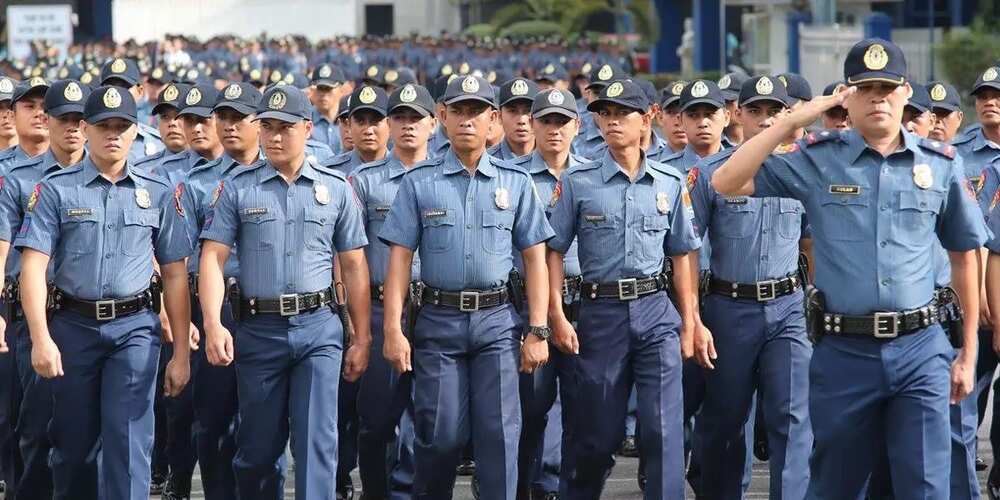 However, Magalong clarified that the said suspension will not affect normal law enforcement operations such as warrants of arrest, anti-criminality patrols and the establishment of checkpoints, etc.
PNP public information office head Senior Supt. Dionardo Carlos also said that despite the SOPO, the police should remain on high alert, and should be able to respond to threats.
Magalong shared this warning and directed all police units to do what's necessary to prevent the rebels from taking advantage of the ordered suspension. He said: "Recognizing our inherent right to self-defense, all units must remain on-guard and maintain a high state of readiness to enemy hostile actions."
READ ALSO: Abu Sayyaf will pay for their crimes, Abella says
According to Magalong, the PNP, despite the order shall continue its "pro-active" defense measures, and strengthen its defensive positions for "survivability and protection".
He also added that all PNP units "are enjoined to be vigilant in the performance of their duties to prevent any untoward incident as a result of insurgents."
Interior and Local Government Secretary Ismael Sueno assured the public that peace and order would still be maintained, and that the police is not letting its guard down.
READ ALSO: New chief says no turning Left for AFP
Earlier, the Armed Forces of the Philippines already ordered the suspension of military operations following Duterte's declaration of the ceasefire. AFP chief Visaya issued the order on Tuesday.
Source: KAMI.com.gh