– Thippawan Chaphupuang is famous Thai model, who shocked thousands people watching her live interview
– During her interview she eventually said that a cannibal spirit had taken over her body and threatened to eat her insides
– This demon is well known in Thai mythology for inhabiting young and pretty women and even kill its victims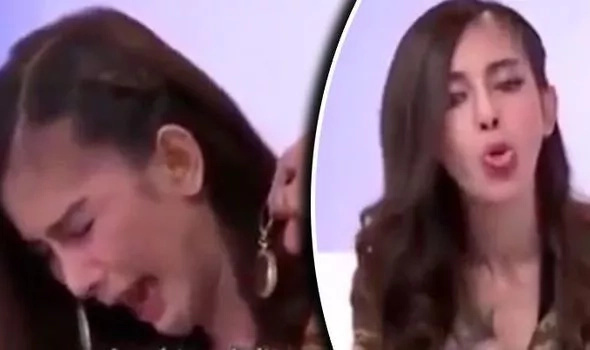 During the scary television interview, the shrieking woman's voice became distorted and she demanded the host bring her pig blood. The Thai actress and model had told the TV show she was often visited by an evil cannibalistic ghost known only as "'Pop".
She told the host that on occasion she would suddenly become "taken over" by a malevolent spirit ever since a bizarre possession during a holiday last year.  Thippawan, speaking as the ghost, told the TV host that 'Pop' called for pig blood and threatened to eat her insides.
READ ALSO: Viral image shows ghostly figure in a motorcycle accident
She told that spirit had chosen her because she was beautiful and then screamed: "I'm hungry. I want to eat her. Her body is beautiful. I want to eat it. I want blood!". According to Thippawan words the demon was sent to Earth by someone unknown.
Pop is a cannibalistic spirit within Thai folklore which is said to inhabit the bodies of young women, and it also has been linked to sudden or mysterious deaths in the country.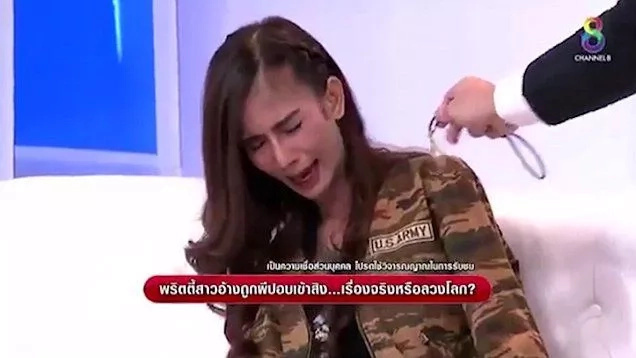 When the host tries to place a Buddhist talisman necklace around her, the shrieking and strange noise becomes worse. But fortunately, Thippawan freed from her so-called possession following the talisman intervention.
Despite the actual footage many people believe that the model was just acting on camera, claiming that she was too well coordinated to take place on live television as if she is overtaken by the evil spirit on cue.
READ ALSO: Spooky footage of the specter haunts this man will make you believe ghosts exists
Source: Kami.com.ph