Duterte, not willing to spend on hosting Miss Universe 2017
- President Duterte revealed that he's not willing to spend money on hosting the prestigious Miss Universe pageant in the Philippines
- The Department of Tourism said that it's eyeing the private sector to fund the event
- DOT Secretary Wanda already met with the top executives of the Miss Universe Organization to discuss the plans of hosting the pageant in the country
After President Rodrigo Duterte's supposed approval of the plans to hold Miss Universe 2017 in the country, he said that he's not willing to spend money on the pageant.
Duterte made the revelation in a casual meeting with his friends and some journalists in Davao. He told them that the government has to monitor its spending strategically, especially that his administration has aimed to increase infrastructure spending.
According to reports, hosting a Miss Universe pageant would cost around $10 to $12 million.
READ ALSO: Where should Pia Wurtzbach take Miss Universe 2016 candidates around the country?
Earlier this year, Miss Universe title holder Pia Wurtzbach had been passionate about bringing the prestigious beauty pageant to the Philippines. "Every chance that I get to speak to the media, whenever I have the microphone, I always tell them that me, the whole Miss Universe organization, and [Miss Universe President] Paula Shugart– all of us, we want the pageant here in the Philippines," she said.
The beauty queen even had a personal conversation with the President himself about the matter.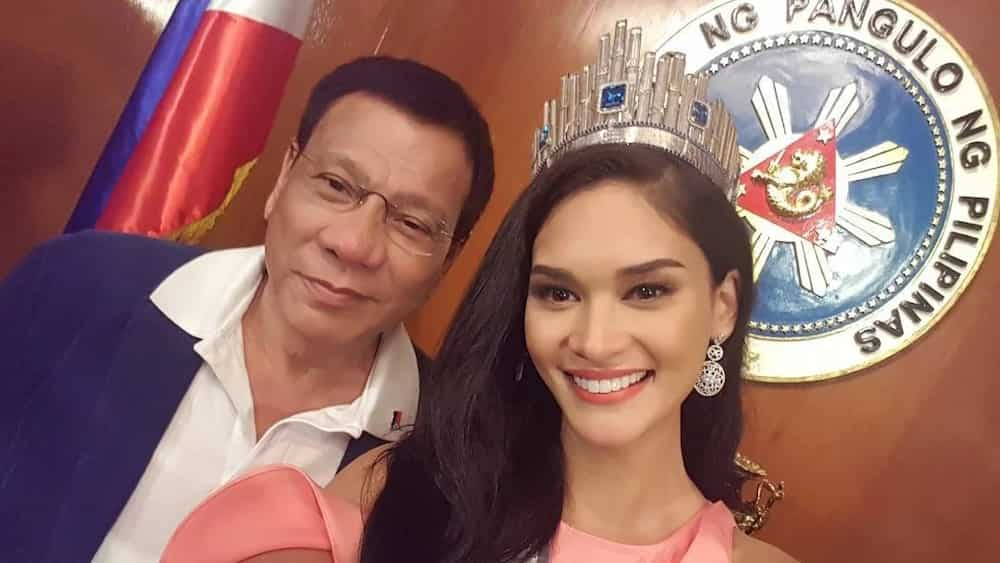 Along with Wurtzbach, the Miss Universe organization's top officials had also joined in the discussion regarding the plan. Miss Universe President Paula Shugart earlier said that she'd love "to be able to make it [Philippines hosting the pageant] work."
READ ALSO: Pia visits Duterte; here's what they talked about
Despite Duterte's revelation on government's priority, the Department of Tourism (DOT) said that it would coordinate with the private sector for funding.
DOT Secretary Wanda Teo earlier said that her office's focus right now is the sponsorship of the pageant. Teo also met with the executives of the Miss Universe Organization to further discuss the plans.
According to reports, if the plans are finalized, Boracay, Palawan, and Cebu would definitely be part of the itinerary of the candidates. -Kami Media
READ ALSO: Philippines to host the Miss Universe 2016?
Source: KAMI.com.gh