Vice President Jejomar Binay is now using Facebook as a means of extending his appeal to the public to refrain from voting for Davao City Mayor Rodrigo Duterte.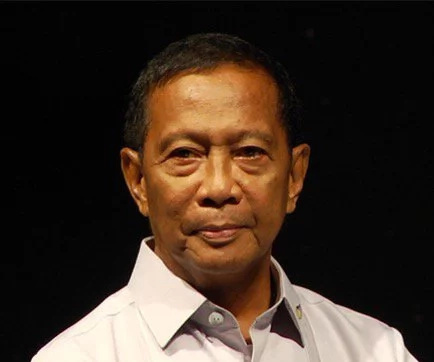 Just this morning, Binay uploaded a video clip on his Facebook page entitled "Right to Life". In the said video, Binay solemnly addresses the viewer, calling Duterte the mastermind behind the dreadful Davao Death Squad.
In the 1 minute 55 seconds video clip, Binay emphasized the things he believes will lie at stake if Duterte wins. He predicts extrajudicial killings to continue to happen, and even worsened by Duterte's power as president.
"Hi, good morning to you all. The time has come for us to face our moral responsibility, to be true to our character. I ask you to not vote for Mr. Duterte, and to dissuade others from voting for him. The likes of him should never be made President."
"Why? Because he continues to brag about killing criminals through extrajudicial means, especially when he becomes President. He has even killed children. He has not denied these statements."
"When he does to this country what he has done to Davao - when he kills children, the poor, the ignorant - all because he believes they have done wrong, without due process, we will regret this. Especially when he does this to the people you love."
According to Binay, under a Duterte administration the Philippines will face a fate worse than the one they encountered under martial law.
"My fellow countrymen, let us challenge him. We should not allow him to prevail. We fight to never again undergo the oppression of martial law. Mr. Duterte, as a president, will make us go through horrors worse than that."
The video clip was uploaded early morning today, one day after Duterte topped the final Pulse Asia survey.
Source: Kami.com.ph