NPA kidnaps 4 PNP personnel just before SONA
- Four PNP personnel were kidnapped by the communist rebels on Sunday, just a day before President Duterte delivered his SONA
- Witnesses said that the PNP were leaving a cockpit when 10 rebels abducted them
- NPA is the armed wing of the Communist Party of the Philippines
Three policemen and one nonuniformed personnel of the Philippine National Police (PNP) were abducted by communist rebels in Malimono, Surigao del Norte on July 24, Sunday.
The victims were kidnapped a day before the unilateral ceasefire with the New People's Army (NPA) was declared by President Rodrigo Duterte during his first State of the Nation Address (SONA).
It is reported that the NPA members were leaving a cockpit early Sunday afternoon and were all off duty when the kidnapping took place.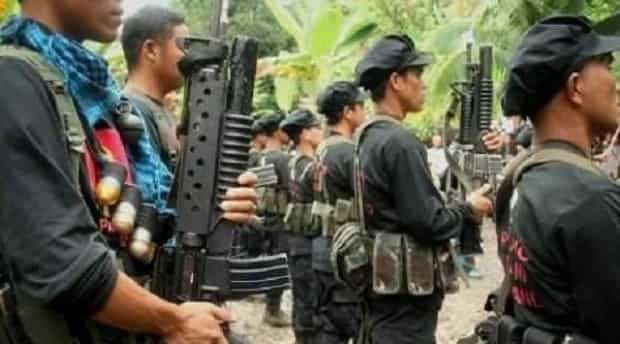 READ ALSO: What NDF has to say about Duterte's ceasefire declaration? Find out here
According to spokesperson Captain Joe Patrick Martinez of the 4th Infantry Division of the Philippine Army, the victims were positively identified as Senior Police Officer 3 Santiago Lamanilao (Surigao City Police Office), Police Officer 2 Caleb Sinaca, Police Officer 3 Jayroll Bagayas, and Rodrigo Angob (Malimono Municipal Police Station).
Witnesses reported that there were about 10 rebels, all in military uniforms, who snatched and brought the victims to the mountains.
As of writing, the PNP and the Armed Forces of the Philippines are now in the pursuit of tracking down the abductors. They have also urged the local residents and surrounding communities to help them in making the operations a success.
READ ALSO: AFP probed for mutilating NPA rebel's corpse
Meanwhile, the pursuit operations do not violate the government's unilateral ceasefire declaration as law enforcement operations are not included nor covered by the ceasefire order.
"On our side, it is stated in the guidance of [4th ID commander] Major General Benjamin Madrigal that we will continue the conduct of Support to Law Enforcement Operation that is being conducted by the PNP," Martinez said.
He added that the PNP is just following and enforcing the law especially since it was the NPA who did the kidnapping. However, Martinez also revealed that they would still wait for the decision and order of the crisis management committee with regard to the matter.
NPA is known as the armed wing of the Communist Party of the Philippines (CPP). On the other hand, the wing in charge of negotiating with the government is the National Democratic Front (NDF). NDF has yet to give a response related to the unilateral ceasefire declaration. -Kami Media
READ ALSO: WATCH: NPA released video of captured police chief
Source: KAMI.com.gh