Recto eyes extension of car registration and driver's license validity
- Ralph Recto proposed to change the annual motor vehicle registration to 2 years
- This proposition will be added to his Senate Bill No. 271 which aims to extend the validity of driver's license to 5 years
- Public hearings will be held by the senate to consult experts to lengthen effectivity dates without sacrificing safety
READ ALSO: Poe vows to pass traffic measure that gives Duterte emergency powers
Senator Ralph Recto eyes the inclusion of the clause which will lengthen the validity of car registration in his Senate Bill that seeks to give a 5-year validity period for non-professional driver's license instead of 3 years.
The Senate Minority leader doesn't see the need for the yearly registration of around 8 million vehicles in the country when it can be done every 2 years. According to him, the situations which bounded this regulation were outdated.
He quickly clarified that this only applies to private vehicles. As for franchise for-rent vehicles such as school buses, they were still required to adhere to the yearly registration to ensure public safety.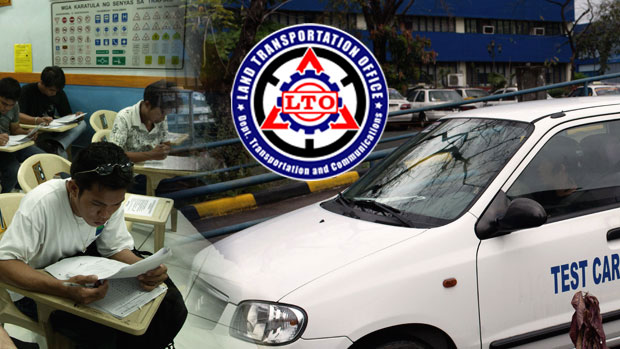 Meanwhile, newly acquired private vehicles' registration can be done every 4 years rather than the usual 3 years.
The Senate Bill No. 271 filed by Recto amends the Republic Act No. 4136 and Batas Pambansa Bilang 398. The extension of the 5-year legality of driver's license doesn't include student permits and new licenses.
What made Recto convey these changes to the senate?
READ ALSO: Freedom of Information or too much information?
Recto said he considered the proposals 'from many groups and chatters in social media.' The long queues observed in the Land Transportation Office (LTO) were a factor as well. Furthermore, this bill will help eradicate the 'red-tape' or fixing business in the agency.
For the meantime, the senators will call for public hearings to study the feasibility of these changes. Aside from the people applying for these documents, the people issuing them will also be consulted.
If passed, Recto doesn't see this bill affecting the government income if certain adjustments will be made in the application fees. The registration fees, called Motor Vehicle's User Charge, expects to earn P14.49 billion this year.
READ ALSO: Arroyo files over 200 bills under hospital arrest
These alterations were already mentioned by President Rodrigo Duterte during his first State of the Nation Address on Monday, July 25. Aside from licenses, the head of the state also called for the amendment of the 1996 Passport Law to lengthen passport validity from the current 5 years to 10 years.
Senator Recto is the grandson of the late Senator Claro M. Recto. He was the youngest senator of the 12 congress but lost to the national elections in 2007. He was reelected again in 2010 and proposed the controversial 'Sin Tax Bill' which reduced the P60 Billion tax to P15 Billion of tobacco firms.
RELATED: What does Senator Ralph Recto have to say about Duterte's promises?
Source: KAMI.com.gh