Sen. Marcos thanks JV Ejercito for defending him
Aspiring Vice-President Ferdinand "Bongbong" Marcos expressed his gratitude towards Senator Joseph Victor (JV) Ejercito, one of the authors of the senate version of the bill, for shedding light on Sangguniang Kabataan (SK) Reform Act issue.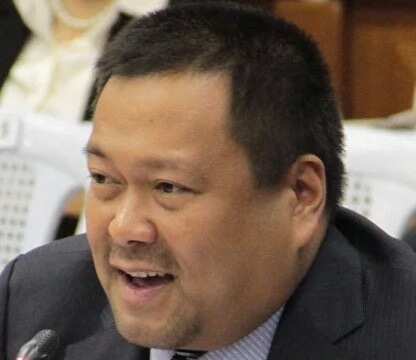 Sen. Marcos particularly thanked Sen. Ejercito for issuing a statement regarding what really happened in the Senate and what he has done to make sure that the bill is passed and an anti-dynasty provision is included in the said bill.
Sen. Ejercito said the bill was passed because Sen. Marcos pressured the House of Representatives to take it seriously. The latter was the one who really pushed for it.
"The House was not that keen to pass the SK Reform Bill but Senator Marcos told the House contingent na kundi hindi ipapasa yan, we will go back to the old law e palpak nga yung lumang batas," Ejercito said.
"I'm not defending him but to be fair he was the one who fought for it. He supported the idea from the very start and the consolidated bill included the said provision, which as a chair, he sponsored," Ejercito added.
"Unfair naman dahil ang binabanggit nila yung kapartido lang nila. It was a joint effort, lahat kami nagtrabaho. We all did our share," he said.
Sen. Ejercito did not deny that Sen. Marcos is absent in the bicameral meetings. However, he noted that Marcos was involved and has contributed largely in the deliberation and crafting of the bill.
The issue sprang when Akbayan Representative and Daang Matuwid Spokesperson Barry Gutierrez released a statement stating that it was not Marcos who fought for the bill, as maintained by the latter during the vice-presidential leg of PiliPinas 2016 Debate, but Senator Bam Aquino, the chairman of the Senate committee on youth.
"For the record, Cong. Leni and I were among those in the House who pushed for the SK Reform Law that included an anti-dynasty provision. To my knowledge, our counterpart in the Senate was Sen. Bam Aquino, not Sen. Bongbong Marcos. I did not see him in any meeting, including the bicameral conference that approved the bill," Gutierrez said
Aquino, nevertheless, confirmed Ejercito's statement.
Source: KAMI.com.gh