Poe to pass traffic measure that will give Duterte crisis powers
- Senator Grace Poe guaranteed a fast passage of a measure which aims to solve traffic problems in the country
- The measure will grant President Rodrigo Duterte emergency powers to address traffic situations in the country
- Poe is the newly elected chair of the Senate committee on public services
The newly elected chair of the Senate committee on public services, Senator Grace Poe, guaranteed the fast-track process of the passage of a measure that aims to grant President Rodrigo Duterte the emergency powers to address the present traffic situation in the country.
According to Poe who was elected as chair on Tuesday, the traffic problem in the country has caused paralysis of the economy and the people. She then vowed to set the measure for public hearing in the soonest time possible.
"A Senate bill for such emergency powers has been assigned to the public services committee that I will chair and the best course of action is to set it for public hearing as soon as possible so we can engage the Department of Transportation and all other stakeholders and experts to determine its necessity and if so the best terms under which such powers will have to be carried out to achieve its purpose," she said in a statement.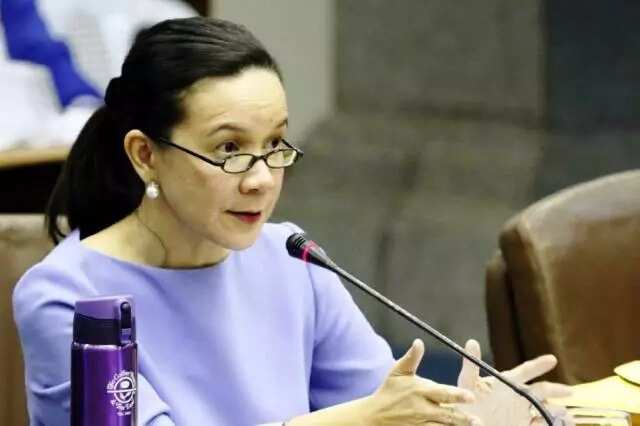 READ ALSO: Poe files bill to give incentive on award-winning indie films
House Speaker Pantaleon Alvarez has proposed a bill called the "Traffic Crisis Act" which aims to give President Duterte the emergency powers for two years in doing away with mandatory procurement bidding of equipment in transportation and in taking over errant transport franchises in order to solve the growing traffic problems in Metro Manila and Cebu.
In addition, the bill also includes a proposal to create a "superbody" that would address traffic problems on land and air in Metro Manila and Cebu.
Senator Poe said that she shares the exasperation of the people when it comes to the worsening traffic in the country and that she supports and is willing to do everything to alleviate the problem the quickest way she can.
READ ALSO: Senator Grace Poe: Birth registration is a child's fundamental right
"And I am ready to do my share as chairman of the Senate public services committee to collaborate with the executive in order to fast track the process and assure that the law we will come up with is what we really need to effectively address the traffic mess that has paralyzed our economy and our people," Poe stated.
Some legislators reacted to the passage of the bill. Senator Sonny Angara supported the measure, saying that only few ironing are needed while Senator Kiko Pangilinan wanted to look into the details of the proposals in order to ensure that the emergency powers to be given to the president will not be abused.
READ ALSO: Poe defends P510M campaign
Source: KAMI.com.gh