– The strange fossil was found on Mars, that is very similar to dinosaurs lived on our Earth millions years ago
– Now NASA and paranormal investigators are arguing whether this discover real proof of the existence of life on Mars or just a brain trick
The Paranormal Crucible YouTube channel uploaded a video about the discovery, saying it could also be a wild horse type creature.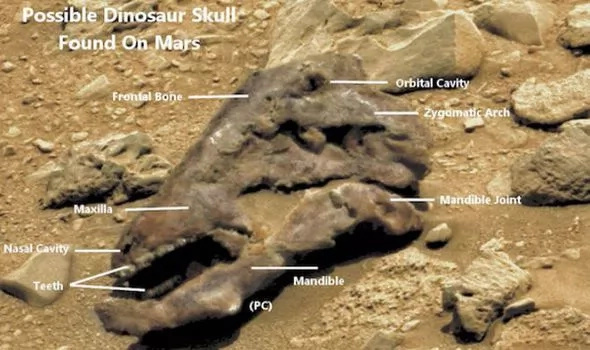 NASA denies finding anything of significance, other than signs of water on the surface, and sceptics say these "discoveries" are just odd-shaped rocks coupled with the effects of pareidolia.
Pareidolia is when the brain tricks the eyes into seeing familiar objects or shapes in patterns or textures, such as clouds or rock surfaces.
READ ALSO: Watch this creepy ancient corpse named "Earth's first alien"
But that what Paranormal Crucible claimed:
"This artifact is definitely a creature's skull, possibly a dinosaur or an equus feru (wild horse) species. I have pointed out areas like the mandible and maxilla as well as six other points of reference, this proves its not a weird shaped rock. I will post the HQ image on my Facebook page as a point of reference for any researchers."
Source: Kami.com.ph