Roxas slams Duterte on federalism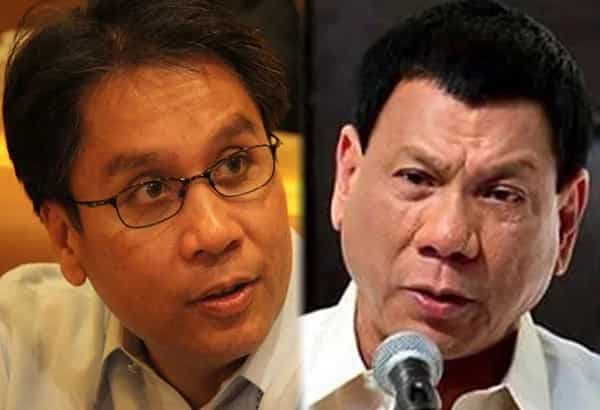 Presidential candidate Mar Roxas of the Liberal Party disagrees with opponent Mayor Rodrigo Duterte on the issue of federalism.  As reported by GMA news, Roxas slams Duterte on this issue saying that federalism "is another way of saying, 'We want more resources.' Hindi nila nakikita sa kasalukuyang sistema 'yung pagtanggap ng pagdagdag ng resources, kaya naghahanap sila ng ibang paraan, federalism, at iba pang mga paraan." (They do not see that under the current system there is an increase of resources being given to them, hence they seek for other ways, such as federalism.)
Roxas stated in the past that under the Aquino administration, Php 260 billion has been allotted for Mindanao for 5 years. He touted that this is twice the combined allocation made during the time of former Presidents Joseph Estrada and Gloria Macapagal-Arroyo.
READ ALSO: http://www.mindanews.com/top-stories/2015/09/09/p260-b-for-mindanao-under-pnoy-twice-the-amount-allocated-by-erap-and-gma/
Even before Duterte officially filed for candidacy for president on Nov. 27, 2015, he already supported federalism. In a report by Southern Leyte Times, Duterte said that federalism was the only form of government that can prevent further bloodshed in Mindanao.
"I disagree with president Aquino who believes the Bangsamoro Act would stop the present killings in Muslim Mindanao. He doesn't understand the situation there and that Maranaws and Tausugs hate each other", Duterte said.
Duterte envisions a federalized Philippines with dismal crime rates and corruption. Rappler quoted Duterte for saying that if his efforts to improve the country were blocked by a corrupt Congress, he would "declare a revolutionary government" and "close down Congress".
Source: KAMI.com.gh