Mother lived as a 'man' to support her daughter
- People in the Luxor community have strict traditions which disallow women from taking jobs
- Being widowed, Sisa Abu Daooh decided to disguise herself as a man to work and provide for her daughter
- Her 43-year sacrifice as a man was rewarded, with Egyptian President Abdel Fattah al-Sisi awarding her with a certificate for exceptional motherhood
Sisa Abu Daooh lives in a Luxor community, where very strict traditions dictate that women are not allowed to take a job. Daooh, who was widowed and left with a young daughter, felt that she had no choice but to disguise herself as a man so that she could earn money for her daughter.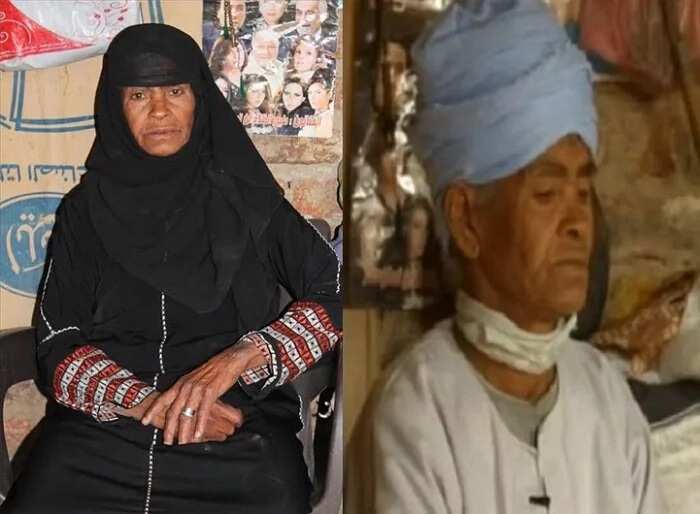 This story from Egypt showed that a mother's affection for her child would push her to do anything.
Sisi Daooh was only 6 months pregnant at the age of 21 when her husband died. And in the Luxor community, the only way for a woman to support herself is by marrying a man.
READ ALSO: LOOK! What this guy did to express her love to her girlfriend will leave you speechless
When her husband died, her brothers wanted her to get married again. They kept bringing her grooms that she could marry.
However, she did not want to marry a man she didn't love.
She took a razor, shaved her head, and bought a loose male clothing to find a job.
She worked as a brick-maker. She worked in a farm. She said she was as 'strong as 10 men in her 20s and 30s.'
She said it was hard to let go of her femininity to work as a man. But she did it all for her daughter.
'When a woman let's go of her femininity, it's hard. But I would do anything for my daughter. It was the only way to make money. What else could I do? I can't read or write – my family didn't send me to school – so this was the only way,' Daooh said.
READ ALSO: This boy could die if he falls asleep but his surprising activity and optimism really inspires
Interestingly, Abu Daooh never denied her gender. If someone asked her about it, she would tell them the truth. In fact, the community in Luxor are familiar with her story, even calling her by her feminine name.
'The disguise is for her and her daughter's protection from sexual harassment, abuse and prejudice from strangers,' she said.
But at the age of 65, and with her strength dwindling, she started her own shoe shining business.
After 40 years of hard work, Abu Daooh was ready to retire her disguise. Her daughter was getting married and her duties as a mother was nearing its end.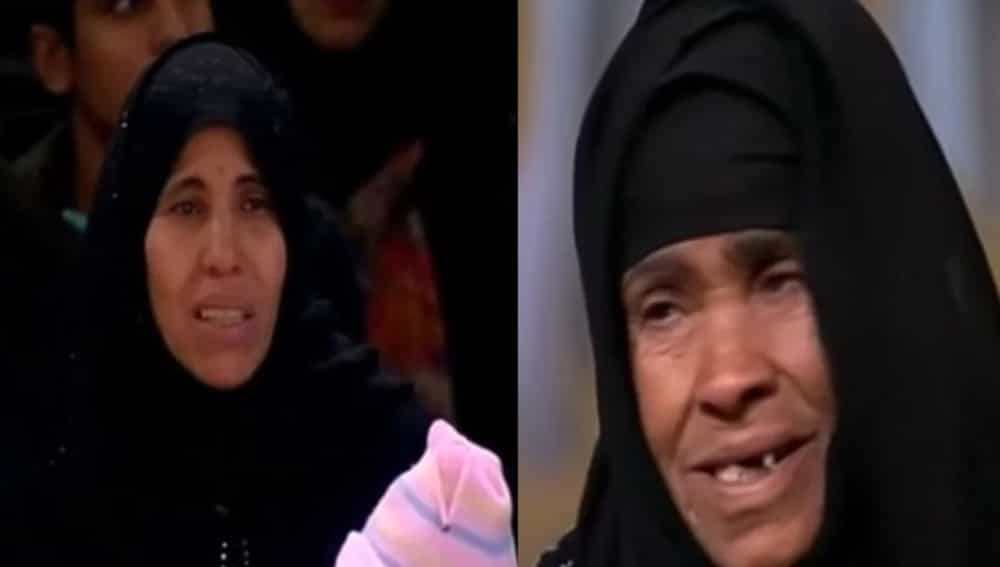 READ ALSO: Adorable 3-year-old Girl who cut her Rapunzel hair to help kids with cancer inspires people
Unfortunately, the man her daughter married got seriously ill and had difficulty finding a job. Abu Daooh resumed her male uniform and continued to work for 3 more years.
But her 43-year sacrifice was not in vain. The local government of Luxor named her the city's most devoted mother.
Furthermore, her life story reached President Abdel Fattah al-Sisi, who gave her a certificate for exceptional motherhood on March 21, Mother's Day.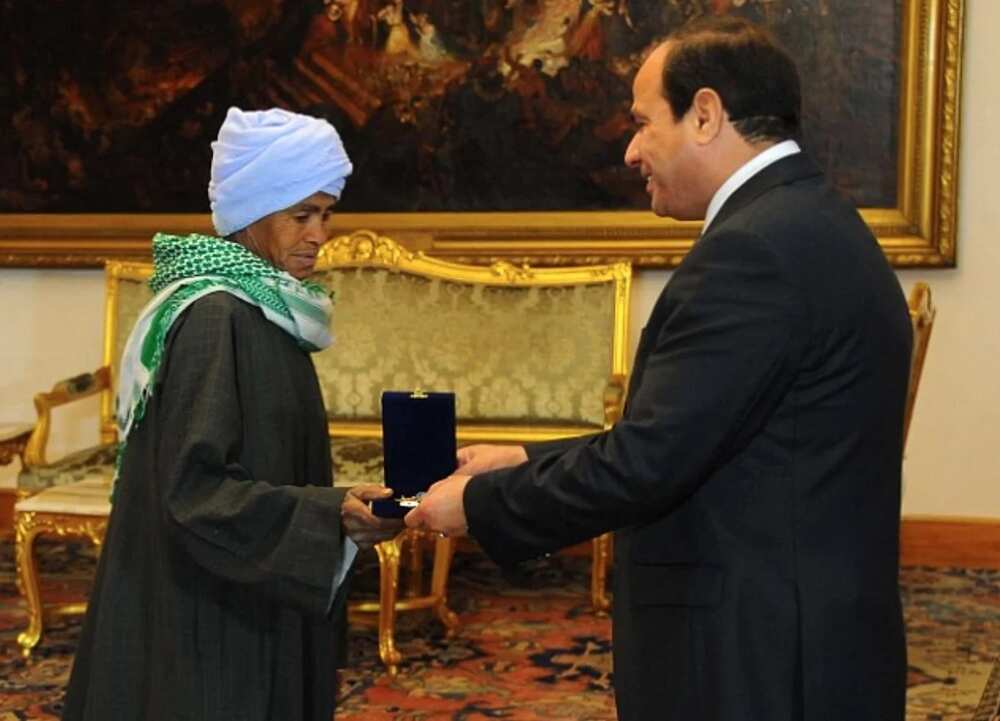 Truly, her life's story shows how much motherly love can truly inspire. -Kami Media
RELATED: 'Blair Witch Project' and 'motion sickness' – How people reacted to Brillante Mendoza's SONA directing style
Source: KAMI.com.gh