- The National University of Singapore (NUS) is one of the most prestigious universities in the world, consistently ranked as the number one university in Asia
- Each year, a campus orientation camp is held where unwanted sexual remarks, receiving of unsolicited pornography, and rape and other physical sexual assaults have become common
- While many complaints have been filed, the University has yet to change the very sexualized culture of the camps
In this prestigious Singaporean university, the campus orientation camps are becoming increasingly sexualized, with freshman being forced to act incestuous rape scenes and other very sexualized activities.
Every year at the National University of Singapore (NUS), which is consistently ranked as the number one university in Asia, the NUS Students' Union would organize orientation camps for incoming freshmen. The camp is meant for students who want to make friends and enjoy the culture of the university.
However, the games have become notorious for celebrating rape culture and often times, the victimization of women.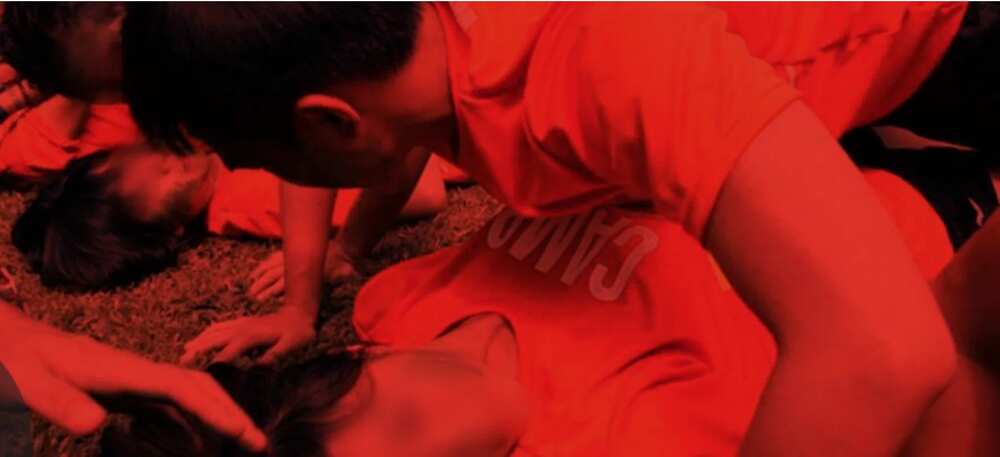 Take Kim (not her real name) for example. Kim, along with other freshmen girls, were forced to re-enact an incestuous rape scene between the older brother and his younger sister.
'The girl had to lie on the floor, then the guy pretended to kick open a door and say, "Kor kor (big brother) coming." The girl had to respond, "Mei mei (little sister) don't want",' Kim said.
READ ALSO: Rape is not a joke: Here's why victims won't tell you they were sexually abused
Then the guy would walk over to the the girl, kick her legs open, and do push-ups on top of the girl – simulating the rape scene.
Kim was traumatized by the game, during which she covered her face while the guy did push-ups on top of her.
Kim was also physically hurt. One of the games they played involved soap and water, where she was grabbed from multiple directions by different students.
'I didn't even know where they were touching. It was so physical. I ended up in pain, and it was a scary experience,' she said.
READ ALSO: Mom bartered 11-year-old daughter for heroin
Another "game" they played took form in a question and answer. According to a 19-year old freshman, they were required to answer inappropriate questions. Some of the questions included questions like "which of a man's bodily fluid would you drink?"
But when the girls tried to leave, the orientation group, which are composed of NUS seniors, stopped them and forced them to finish playing the games.
The games have been happening for a long time.
In 2006, the Strate Times (ST) reported that the games included lip contact.
In 2008, a similar report by ST narrated that male students were forced to do push-ups on top of female students.
In 2011, several girls sobbed after males were forced to lean over females and complained that their personal comfort were being violated.
In 2014, a male student was forced to strip naked, blindfolded, and tied with tape. Afterwards, female students were told to lick whipped cream off of his neck.
READ ALSO: Find out what President Duterte thinks about being addressed as 'His Excellency'
Each time, students who felt victimized have filed complaints to the university. Yet the replies given to complaints from students has been the same. The University promises to investigate and would not condone the sexualized behavior.
'We do not condone any behaviour or activity that denigrates the dignity of individuals, and that has sexual connotations. Our students, particularly freshmen, must feel safe and secure at all times during orientation. If they decide to opt out of an activity, their wishes must be respected,' NUS said.
The University also reminds the news and the students that participation is voluntary.
However, the students say that the culture within the university pressures them to participate. The students who refuse to take part are ostracized by their peers.
READ ALSO: LOOK: 19 pictures show animals giving therapy to humans; the results will melt your heart!
Ms Jolene Tan, 33, programmes and communications senior manager for the Association of Women for Action and Research (Aware), stated that the entire culture of the University must be changed.
According to Ms Tan, 500 young people aged 17 to 25 were surveyed by Aware in 2014 and the results found that one in three had experienced sexual assault or harassment.
Furthermore, the results showed that unwanted sexual remarks, receiving of unsolicited pornography, and rape and other physical sexual assaults were common in the annual orientation camps.
READ ALSO: Michael Jackson's friend said popstar had shocking fetishes! Read about them here!
Criminal lawyer Ravinderpal Singh of Kalco Law says that there is a basis for the violation of the Penal Code, which criminalizes any action that insults a woman's modesty. Furthermore, the lawyer reminds that the school may be held liable for negligence.
The University promises that it would investigate and would discipline anyone who breaches the rules. The school has also implemented channels for feedback.
The Office of Student Affairs (OSA) has also oriented the student organization on the do's and don'ts of the camp orientation. They also provided voiced several banned activities. It's been more than a decade since the controversial games have been happening. Yet, the games still continue, as sexualized as ever. -Kami Media
READ ALSO: Playboy model receives furious backlash after fat shaming a woman in gym