Man with terminal cancer marries a doll
- 28-year-old Chinese man has terminal illness and wanted to get married, so he married a beautiful doll
- The bride and groom had a beautiful expensive wedding complete with all the formalities of a traditional wedding and nuptial photo shoot
- The groom said he wanted to experience a wedding but he doesn't want to leave a grieving widow when he is gone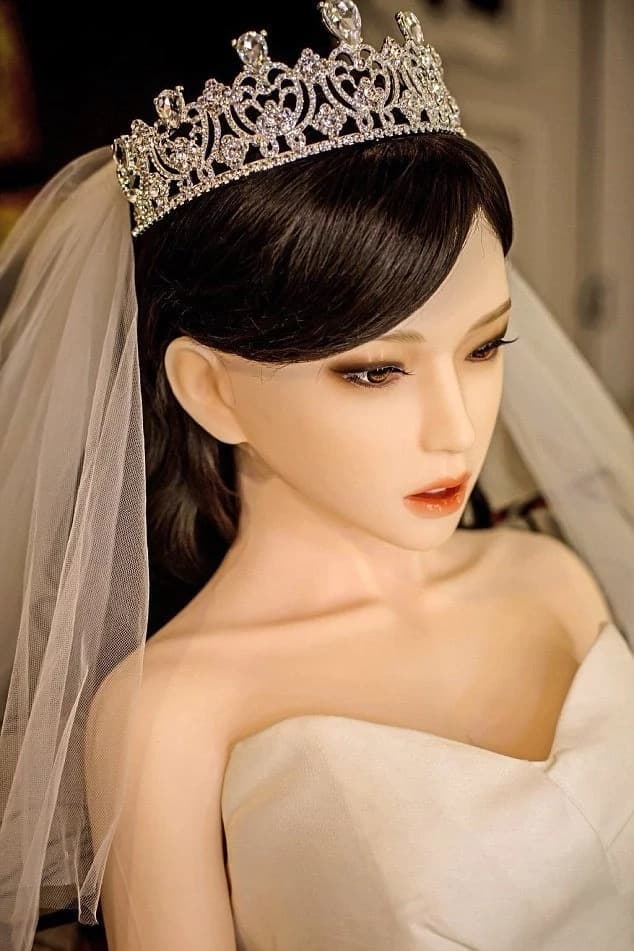 During our early years as kids, most of us have this favorite toy that we consider as a companion. Everywhere we go, it goes. Cute and adorable, that's how our parents see it. It is cute because we were only kids then. That is how we play and it is considered normal.
But do you remember the story of the man clinically diagnosed to be undergoing depression and finds comfort to a realistic looking doll? He sleeps beside her (doll), eats with her, and even stroll the park with her. This time, it is a bit weird. Adults don't normally play with dolls.
But the stories just became weirder and weirder from here.
READ ALSO: 12 weirdest things women use to play themselves with but won't tell you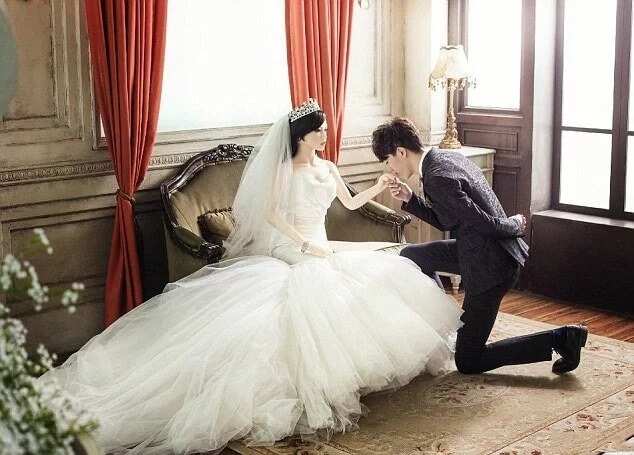 Another man, a 28 years old Chinese has terminal cancer. According to stories, he was very desperate to get married. Unable to find a wife, he marries a doll.
Yes, they got married for real. Except for being an inflatable life-like doll, the bride and groom looked normal with the groom wearing a black suit and the bride, a beautiful white gown.
The Chinese man is expecting his life to end anytime soon, he wanted to experience how it is to get married. But he is thoughtful enough to not want a heartbroken widow being left behind when he is gone.
READ ALSO: World's most identical twins on having the same boyfriend: It works for us!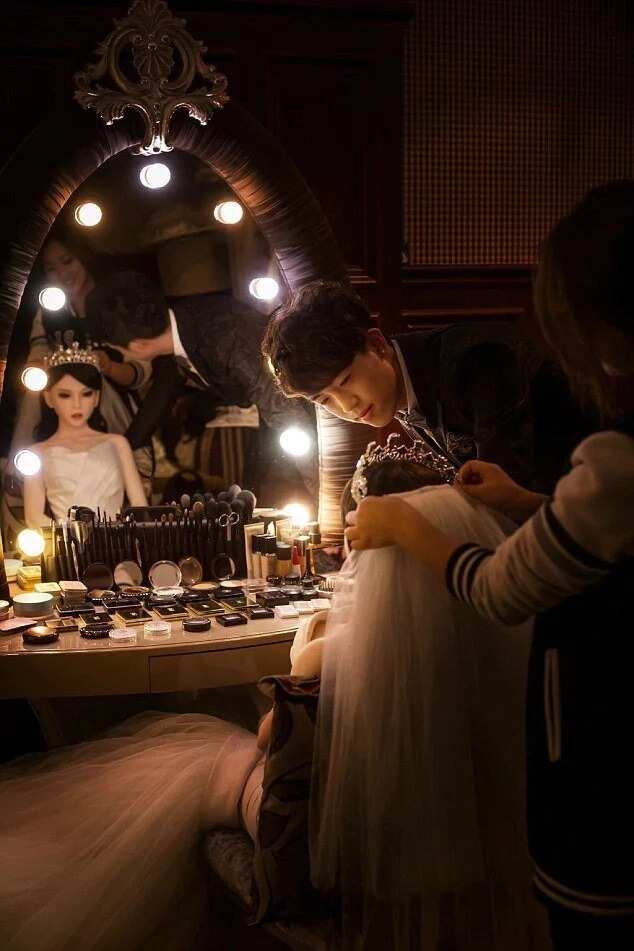 The man actually had a true-to-life wedding experience as wished, but there will be no wife who will grieve in pain of loss when he passes away – just the way he wanted it.
The stunning doll bride was treated with all the formalities of a traditional wedding including dressing her up with expensive gowns, given a make-up artist, and a nuptial photo shoot keeps the moment in remembrance.
As weird as it can be, this doll just became the happiest woman in the world for a time. And with all the glamor and extravagance, she is might also be the luckiest. - Kami Media
RELATED: WATCH: Doll possessed by spirit; what it can do will creep you out
Source: KAMI.com.gh