SB grants bail to Napoles and Masbate gov
HIGHLIGHT: Anti-graft court Sandiganbayan allowed Janet Lim-Napoles and dismissed Masbate Governor Rizalina Laneta to post bail today after being detained for plunder and graft cases in Camp Bagong Diwa in Taguig City.
Despite this, only the governor can temporarily leave the prison since other divisions has denied accused mastermind Napoles' bail plea.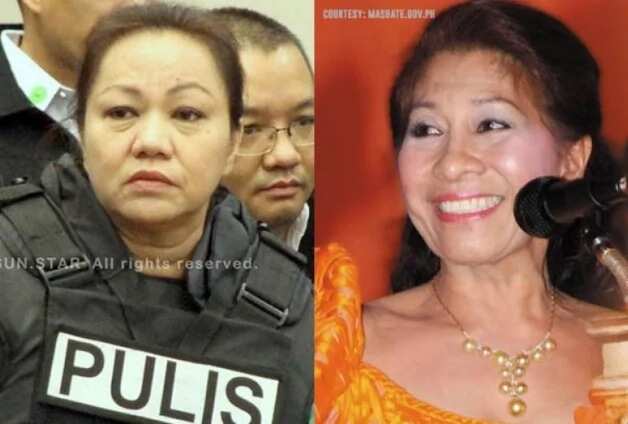 Sandiganbayan Fourth Division rules that Masbate Gov. Lanete can post bail after the prosecution failed to prove that she received P50 million kickbacks from businesswoman Janet Napoles.
Meanwhile the other divisions have already denied the bail grant for plunder case against Napoles, who was found guilty of serious illegal detention and sentenced to life imprisonment.
Both of them are granted to post fixed bail of P500 thousand each. While Napoles was allowed to post bail for her plunder case, she was not released since she is serving a life term time for the illegal detention of Benhur Luy, who is the primary whistleblower in the porkbarrel scam.
Dismissed governor Lanete was charged with plunder for allegedly pocketing P108.45 million from her pork barrel, or Priority Development Assistance Funds.
For 6 years from 2004 to 2010 when she was congressman of the poor province, she continued to allocate funds on questionable non government organizations which were allegedly controlled by PDAF scam mastermind Napoles.
The Office of the Ombusdman said, "(Lanete's) P112.29 million PDAF was anomalously used for livelihood projects, financial assistance to farmers, farm inputs and farm implements, skills training and distribution of livelihood kits in nail care, wellness, massage and candle- making.  Several Memoranda of Agreement (MOA) were entered into between Lanete, (Technology Resource Center), National Agribusiness Corp) and the NGO-partners."
Lanete's aide Jose Sumalpong, still at large for plunder, was allegedly the one who received the kickbacks from witness and distant relative of Napoles, Benhur Luy.
Earlier, Lanete on Wednesday sought Sandiganbayan to grant her bail plea since risk of escaping is very minimal as she is running for reelection in Masbate.
The pork barrel scam is estimated to defraud the national treasury with P10 billion -which were allegedly diverted to Napoles and cohorts from Senate and Congress.
Photo Credits: Sun Star
DZMM
Source: KAMI.com.gh