- Johncris is a boy who suffers from a condition called hyperdontia
- Due to the condition, he has 300 teeth and needs to go through seven operations 
- Hyperdontia is a condition that usually affects male children
Looking back at our childhood years would make us laugh, seeing two of our front teeth missing. There were nights when we would wait put our tooth under the pillow and hope that when we sleep, tooth fairy would come and replace it with some coins.
However, it is not the case of a nine-year-old boy from Barangay Looc, Dumanjog, Cebu. His hope is that when he looks back at the photos when he gets older, he would not see 300 teeth that are crowding in his mouth as of present.
Johncris Carl Quirante has a condition called hyperdontia, where there are excess teeth in a person's mouth. It was only when he was two years old when his parents noticed something was wrong.  The normal number of teeth for his age would be 20. Johncris had 50.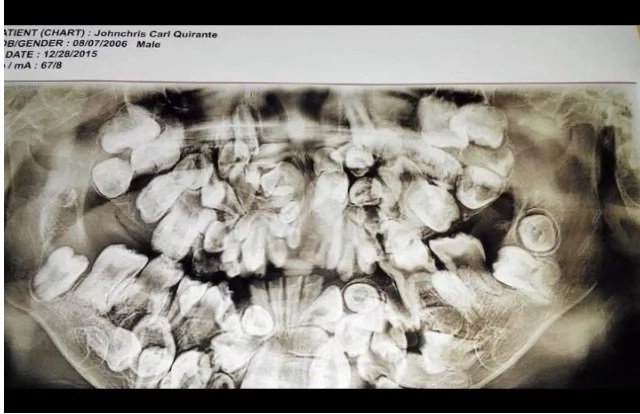 READ ALSO: Woman who shows off incredible 'ugly duckling' pic after life-changing facial surgery, says it's worth the year of pain
At that time, his parents could not afford to send him to a dental clinic for a checkup. That visit only happened when he was already five years old. During that time, there were already 150 teeth visible on first X-ray. The next four years was worse. There were already 300 teeth trying to make space in his small mouth.
Now he is nine years old, and it was only recently that he was able to undergo surgery, where 40 teeth were extracted. While the operation is successful, there are still six more operations he needs to undergo and survive in the next four years.
It is only after all these operations are done that he can fully use his mouth and make it functional.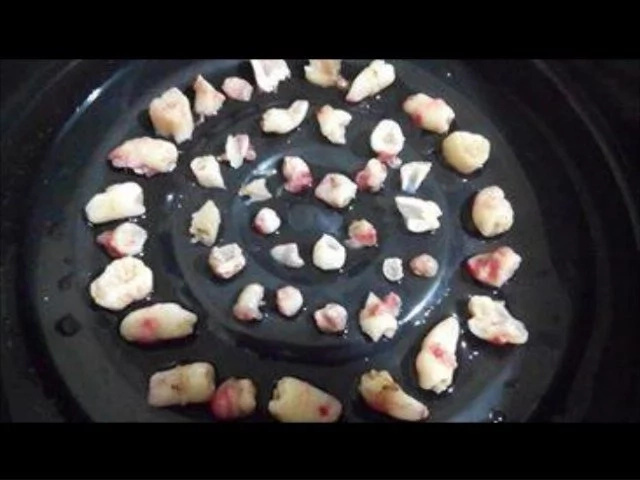 READ ALSO: What this terrier did will make you cry; here's why
Johncris, however, is a strong boy. He did not let the pain stop him from going to and excelling in school. He is now grade four. As his teachers would say, Johncris is one of the best students there is.
It is his dream to become an engineer someday.
Hyperdontia usually affects only about 1-4% of the world's population and has more chances of occurring in males than with females.
READ ALSO: WATCH: Guy lost front teeth from eating corn in a drill
Source: Kami.com.ph