Photo of boy selling corn to help family goes viral
- A photo of a boy selling corn went viral
- The boy said he has four siblings and is selling corn with his father to help feed the family
- The netizen was touched by the boy's diligence and stated that there are also other children like him around the country
Many of the children from around the Philippines come from poor families. The parents of these children usually do not have enough income to send them to school. However, there are those who strive hard and look for ways where they can both help their parents and send themselves to school. The story of J-Ar is one them.
J-Ar is a young boy belonging to a poor family in the northern part of the Philippines. He was alone inside a public utility bus in San Fernando, La Union, when a social media user spotted him, took his photo, asked him questions, and uploaded his story online.
According to the post, the person who uploaded his story was curious as to why J-Ar was alone with a basket. When the boy sat down, he picked up one of the items inside his basket and ate it.
READ ALSO: 'For slim only' sign on passenger vans is a traffic violation – LTFRB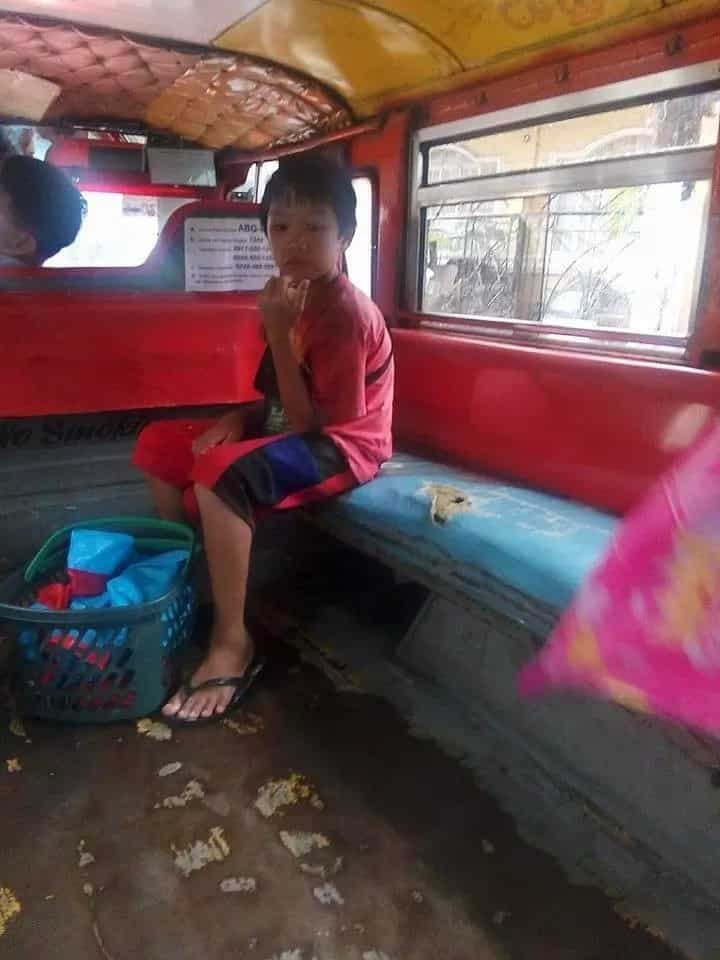 The netizen, managed to ask the young boy as where his parents were. J-Ar replied that he was from Bauang, a nearby town. He arrived in the city with his father who is also selling corn in the city. J-Ar also explained that he is the second of five siblings and as a way of helping his parents feed them all, he goes out with his father on weekends to sell corn. His mother stays at home and takes care of his siblings.
While the netizen wanted to give J-Ar some cash, the cash on hand was only enough to pay for the boy's fare. The uploader was touched with the young boy's plight and diligence, stating that he is just one of the many children out there who work hard to help their parents without having to sacrifice school. The netizen also talked about how some children are lucky enough to have the luxury of time to just hang out with friends and not do chores at home. -Kami Media
READ ALSO: This homeless woman begs for food but find out how art changed her life
Source: KAMI.com.gh