A doctor's negligence made this baby blind
- One-year-old Jonathan Valdez Ayala became blind when a surgeon mistakenly took out his functioning eye instead of his left which had a tumor
- The surgeon explained that he saw another mass in the right eye as well which prompted him to remove it
- The parents were not convinced and sued the doctor who has been suspended from all practices since then
Whether you work in the medical field or not, it is a widely known fact that the procedure to follow prior the beginning of a surgery involves meticulous planning and overview. Several tests must be run first and coordination among doctors is important in order to ensure the appropriate course of action to prevent further mishap to the patient's health. However, it seems that there were still some who continue to take the matters of life lightly as they ignore protocol.
One of those was surgeon Armando Cisneros Espinoza who reportedly took out 1-year-old Fernando Jonathan Valdez Ayala's healthy eye instead of his left one which houses a life-threatening tumor.
The mix-up, which left poor baby Jonathan blind, happened at the Medical Unit of High Speciality Mexican Social Security Institute in Ciudad Obregon, located in the northwest Mexican state of Sonora.
READ ALSO: Watch the bloodcurdling footage of 3-year-old child assaulted by the giant Gorilla
The operation was decided when Jonathan's tumor has stopped responding to chemotherapy. Espinoza then considered that having it removed would be their best option. However, after the failed procedure, the doctor reasoned that he was able to spot a mass on the right eye as well – resulting for him to pull it out.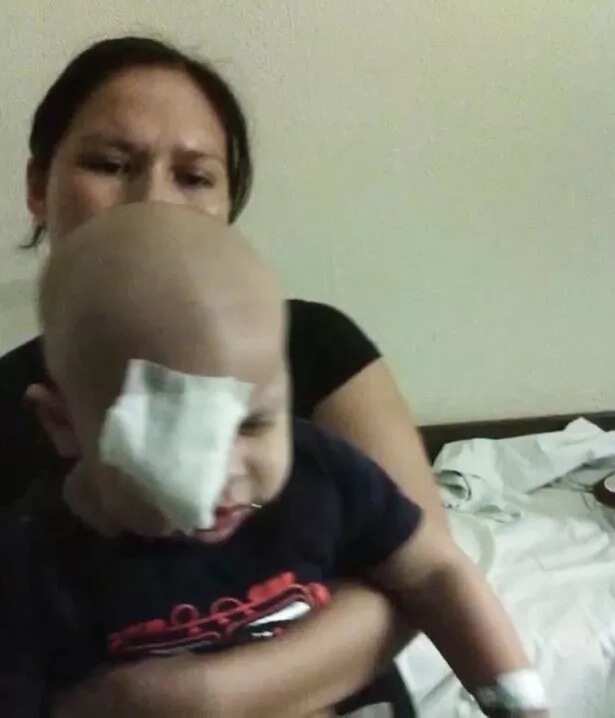 The baby's parents were outraged and did not buy Espinoza's excuse, saying that it was only a 'cover-up' for his horrible mistake. Jonathan's mother, Maria Marlene Ayala Quijano, refuted Espinoza's statement. Quijano explained that it was only a few hours before the surgery when the doctor informed them of how the right eye was still functioning. Moreover, she noted how the tumor that could endanger their child's life still remained in his body.
READ ALSO: Shocking story of 2-year-old Chinese gives "birth" to her own twin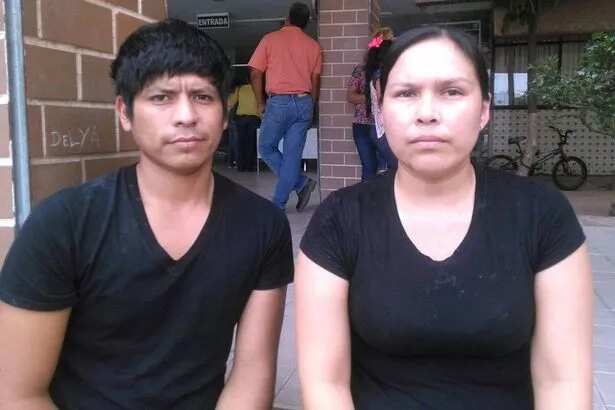 Jonathan's father, Fernando Valdez Gastelum,  reported the ordeal to the police. The authorities had launched an investigation since then, along with the hospital who also probed into the situation.
Espinoza has been suspended from all practices while the investigation continues.
READ ALSO: WATCH: Baby crashes down escalator, what his mother did will make you mad!
Jonathan's parents have taken legal action and sued Espinoza for medical negligence and have been demanding compensation.-Kami Media
Source: KAMI.com.gh