- Vigilantes struck again and this time they have targeted a college honor student
- Rowena Tiamson was killed by an alleged vigilante group, bent on killing drug suspects based on mere suspicion alone
- Families and friends started #JusticeForRowena to seek justice for her wrongful death
In another case of mistaken identity, a teenager was killed by a vigilante group in Manaoag, which was most likely suspected by the vigilantes to be involved in drugs.
Rowena Tiamson, a college honor student slated to graduate this October with a Mass Communications degree, was believed to have been merely caught up in the series of killings that happened in the past week in Dagupan.
Aside from being an honor student, the young teenage girl was also a member of the church choir in her community. People who knew the victim said that it was highly impossible for Tiamson to be involved in drugs based on her own personal status.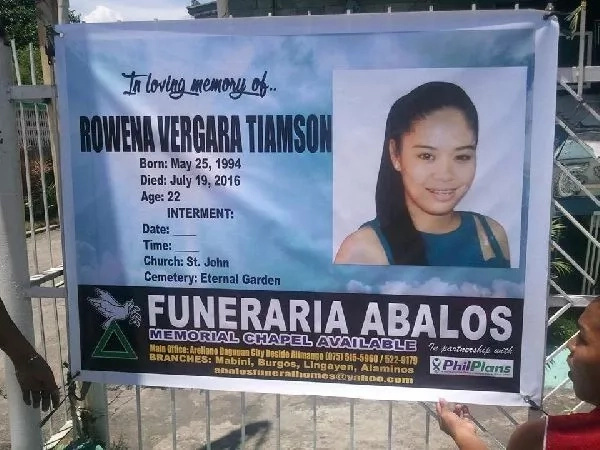 READ ALSO: This man was set on fire by a homophobic gang after they asked him this
Friends and family were quick to resort to social media to seek justice for the death of Tiamson.
Using the hashtag #JusticeForRowena, an online campaign was launched in the hopes that justice will be served for the death of the teenager.
Futile attempts were made by the Philippine National Police (PNP) to assuage the clamor for justice for her death.
READ ALSO: Zambales gov says soil used by China taken from province
The PNP released a statement confirming that Tiamson was not in the drug watchlist. They, however, could not determine who was responsible for the death of the said honor student.
This lack of certainty from police officers made it quick to point fingers to a vigilante group, which apparently and allegedly eliminates people, regardless of status or history, based on mere suspicion of being a drug pusher, user or the like.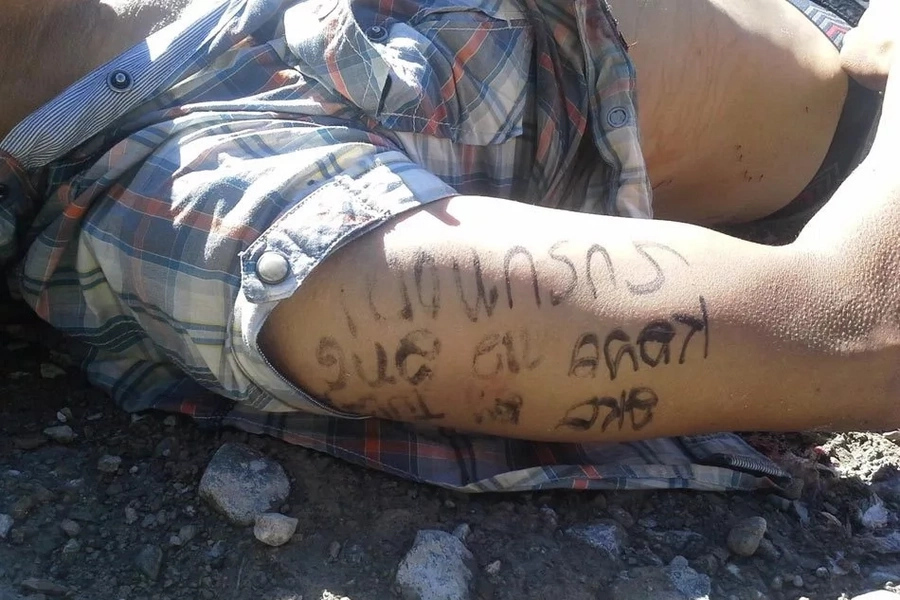 The police also said that they do not tolerate summary executions allegedly carried out by vigilante groups.
READ ALSO: This kid thought his dad forgot his birthday, what happened next will melt your heart
Despite such a strong statement, no member of the alleged vigilante group has been incarcerated or made to answer for the spate of killings that have become more rampant in different parts of the Philippines. - SD, Kami Media
Source: Kami.com.ph