– 3-year-old boy fell into a gorilla exhibit at the Cincinnati Zoo
 – His mother was horrified trying to call the police to save her child
The boy, who fell into the enclosure on Saturday, came face to face with Harambe, a 17-year-old, 450-pound western lowland gorilla, who pawed at him and dragged him through a moat while his horrified mother watched.
In the released audio you can hear his mom urging the kid to stay calm while calling 911 for help. "There is a male gorilla standing over him," the woman tells the 911 operator.
"I need someone to contact the zoo please!"
Then she begins to scream: "He's dragging my son! I can't watch this. I can't watch…"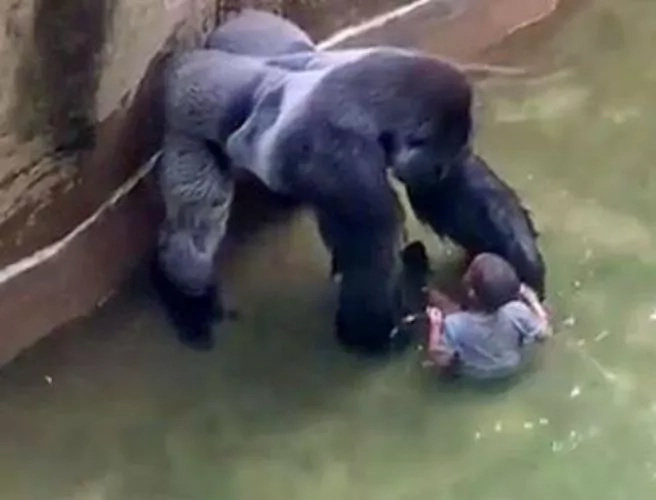 Another caller, also a woman, said she saw Harambe slam the boy against a wall, and then also shouts: "Oh, God, he's taking the baby! He's taking the baby! He's taking the baby into the cave! Oh, my God!"
Lucky enough, zoo authorities arrived soon and shot gorilla to death, saying that tranquilizing Haramble would have taken too long and could have damaged baby even worse.
The boy's family claimed that he's doing well now and has been checked by doctors.
Source: Kami.com.ph