VP Leni Robredo hikes to reach out to 'laylayan'
- Vice President Leni Robredo's advocacy is to hear firsthand the needs of the poorest Filipinos that are in society's 'laylayan' or margins
- Keeping her promise to the marginalized, the Vice President trekked 45 minutes uphill to reach the villagers living within Mt. Isarog National Park
- Robredo has promised to bring their concerns to the proper government agencies
Many Filipinos elected to national positions hardly take off their black shiny shoes, but Leni is sui generis. Donning a pair of slippers, the newly-sworn in Vice President trekked more than 3 km up the mountains of Camarines Sur to reach 49 families who live in Mt. Isarog National Park.
It was drizzling that Saturday, but the light rain did not hinder VP Leni Robredo to keep a promise she has made during her campaign where she would be visiting people who  belong in the 'laylayan' or margins of society.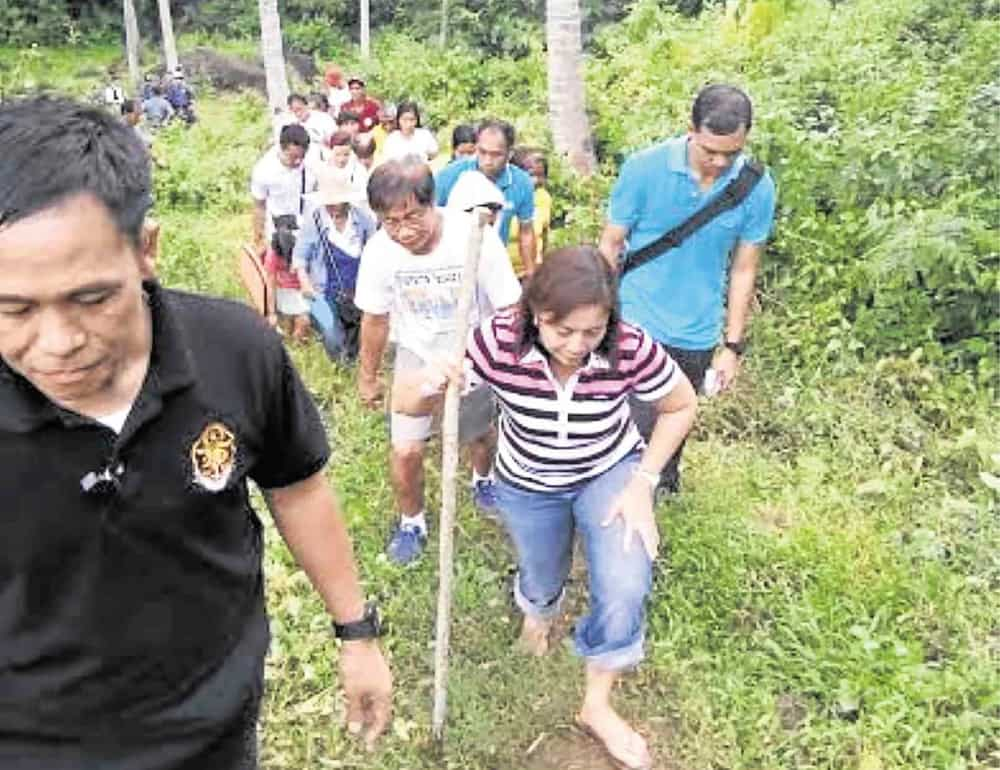 Robredo promised to make direct consultations with those in the 'laylayan' during weekends so that she will have firsthand information as to what these people need.
READ ALSO: VP Leni: Extrajudicial killings might create culture of fear
During weekdays, armed with the knowledge derived during weekend consultations, the Vice President will then refer the people's needs to the appropriate government agencies.
The 3 km walk would not have been so taxing if not for it being uphill. Robredo, along with the barangay chair, Franciso Buenavente, members of the Presidential Security Group and villagers, hiked for 45 minutes, traversing bushes and coconut trees.
Buenavente had already informed Robredo of the villagers' desire to build more infrastructures within the area.
READ ALSO: Robredo vows to empower CWDs; calls for more SPED center in the Philippines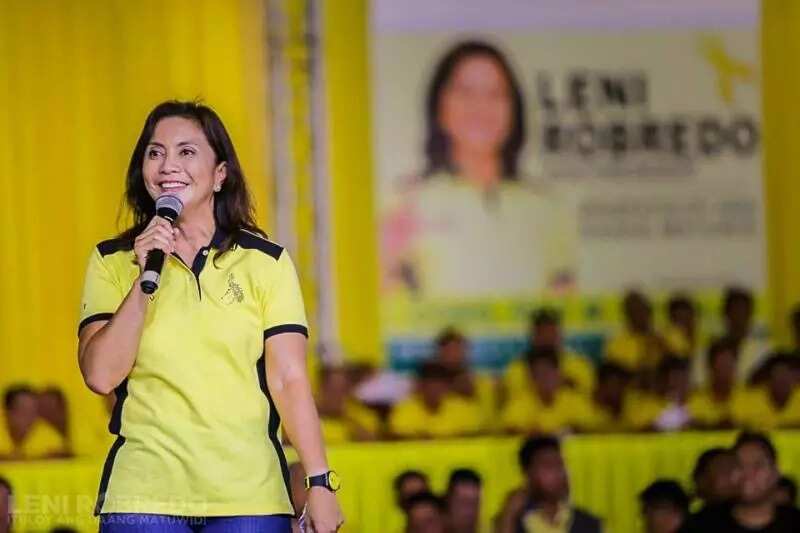 The Vice President explained to the villagers that it is not possible to build structures within the park's area as such is prohibited by law. However, what can be done instead is to build their homes at the park's boundaries.
The primary projects fit for the 49 families consisting of about 300 residents include  an environmental program that  will be coordinated with the Department of Environment and Natural Resources (DENR) and road construction that will allow tricycles to pass through and bring children to school.
The villagers' livelihood primarily consisted of growing root crops and vegetables. When sugarcane harvest season arrives, villagers will also work on the plantations for a measly daily wage between P150 to P180. – SD, Kami Media
READ ALSO: VP Robredo and COMELEC chair Bautista deny "secret meeting"
Source: KAMI.com.gh