- Senator Ralph Recto said that while Duterte's promises are something that we should hope for, it needs funding to become reality
- The senate minority leader believes that some of the things laid out during the SONA are just "empty pledges" if there will be no budget allocation for it
- The Palace is expected to submit a P3.3-billion budget allocation for next year
Senate Minority Leader Ralph Recto revealed on Tuesday that President Rodrigo Duterte's promises during his first SONA are nothing but "empty pledges" unless there would be funding to make those promises into realities.
Recto said that the way to translate rhetoric to reality is only through general appropriations. "Promises are given in the SONA and are redeemed in the budget," Recto said, adding that SONAs are major assumptions of the budget.
"The one for next year must allocate funds that will carry out what he promised the people last Monday," he said.
READ ALSO: What NDF has to say about Duterte's ceasefire declaration? Find out here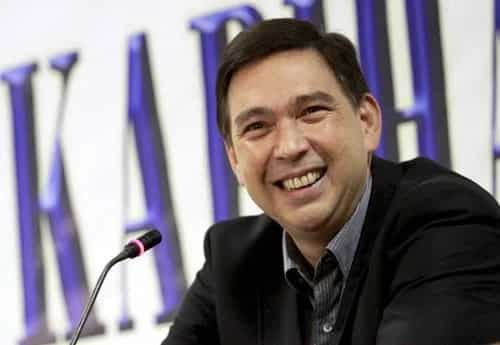 It must be noted that although not all programs laid out in the President's SONA need, there are those that need to be attached to money and peso signs.
Recto cited the President's promise to build more rehabilitation centers for drug addicts. He hopes that there would be funding for this to become reality. "For the campaign against drugs to succeed, it must have a rehabilitative component," Recto said.
Another example pointed out by Recto is the allocation of funds for 16,140 policemen's firearms. These would be used to help them in fighting crimes. There is also a need to fill around 24,000 vacant positions in the Philippine National Police.
READ ALSO: How well does Duterte keep his promises? Find out
Recto also said that Duterte's promise to help distressed Filipino abroad also needs funding. Basing on the 2016 General Appropriations Act, P400 million and P100 million were the fund allocated by the Department of Foreign Affair's (DFA) Assistance to Nationals Fund and Legal Assistance Fund, respectively. On the other hand, the Department of Labor and Employment has allocated P50 million for the Emergency Repatriation Program.
The Senate minority leader reiterated that Duterte's vow to provide rice subsidy to poor families also needs funding. "Saan ilalagay ang pondo (Where does the fund go)? [To the] DSWD (Department of Social Welfare and Development) or to the Department of Agriculture? If DSWD will become the national rice dispenser, will its 2016 budget of P110.82 billion be hiked?" he asked.
These are just a few of the things that Recto emphasized. He also tackled about the transportation, communication, housing and relocation, among others. A proposed P 3.3 billion national budget for 2017 is expected to be submitted to the Congress by Malacañang. -KAMI MEDIA
READ ALSO: PSEi shocked markets by increasing just before Duterte's SONA
Source: Kami.com.ph