Rare increase in stocks right before Duterte's SONA
- In a span of 24 years, no administration has seen an increase in the stock market during the first State of the Union Address (SONA) days
- Hours before the first SONA of President Rodrigo Duterte, the stock market closed 0.3 percent higher
- The last time the stock market increased during the first SONA day was during the administration of Fidel V. Ramos in 1992
The Philippine Stock Exchange surprised markets when stocks increased just ahead of the President Rodrigo Duterte's first State of the Nation Address (SONA) earlier on Monday, July 25.
According to reports, this has been the first in more than 24 years of SONA history.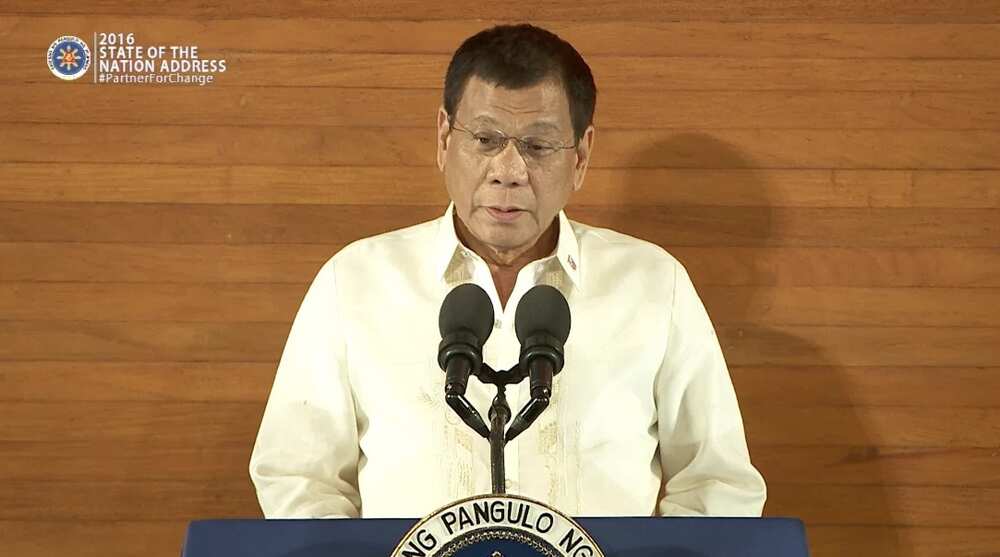 As the Philippine Stock Exchange index (PSEi) closed on Monday, the local index closed higher by 0.3 percent to 8,049 just an hour before the incumbent President began his speech at the SONA.
READ ALSO: These are what celebrities say about Duterte's SONA
However, market experts predicted that the benchmark of the market would have increased regardless, since the US stock markets have seen strong gains with the S&P 500 striking a record high.
Nevertheless, as BDO Unibank Inc. chief strategist Jonathan Ravelas said, the PSEi closing price was still extraordinary, given that it is rare to witness such an increase before a SONA. According to Ravelas, the PSEi has only declined on the first SONA days of the previous three administrations, spanning to about 24 years.
During the first SONA day of President Joseph Estrada in 1998, the PSEi fell down by 1.2 percent. For President Gloria M. Arroyo in 2001, she saw a decrease of about 0.9 percent. As for the former President Benigno Aquino III in 2010, his first SONA days were met with a 0.01 percent decrease.
READ ALSO: What 'netizens' have to say about Nancy Binay's dress for SONA 2016? Find out here
It was only during the administration of President Fidel V. Ramos when he assumed office in 1992 that the PSEi saw an increase, with the stock market closing 0.7 percent higher.
Development and investment has been booming this year, with the Philippine Stock Exchange index seeing a 15 percent increase since the beginning of 2016.
On July 25, President Rogrigo Duterte delivered his first SONA, promising to commit in serving his people. Duterte promised to crack down on crime and drugs and to do everything he can to establish peace in conflict ridden Mindanao. - Kami Media
READ ALSO: How well does Duterte keep his promises? Find out
Source: Kami.com.ph