Rep Baguilat takes representation to the next level
- Ifugao Rep. Teddy Baguilat arrived at the venue of President Rodrigo Duterte's first State of the Nation Address (SONA) wearing ethnic costume
- Baguilat's work seeks to promote his culture through culture-based initiatives
- Baguilat is expected to serve as the Minority Leader of the House of Representatives after a tight race over Quezon Rep. Danilo Suarez 
Representation of cultural heritage taken to the next level.
While being consistent with President Duterte's call for simplicity, Ifugao Rep. Teddy Baguilat took the attention of the entire country when he arrived at the venue of President Duterte's first State of the Nation Address (SONA) wearing ethnic costume representing his cultural heritage.
Baguilat, who is also expected to be the Minority Leader in the House of Representatives after a tight race with Quezon Rep. Danilo Suarez  of the United Nationalist Alliance (UNA) was seen wearing a wanno or G-string, a traditional head-dress and sash.
READ ALSO: These are what celebrities say about Duterte's SONA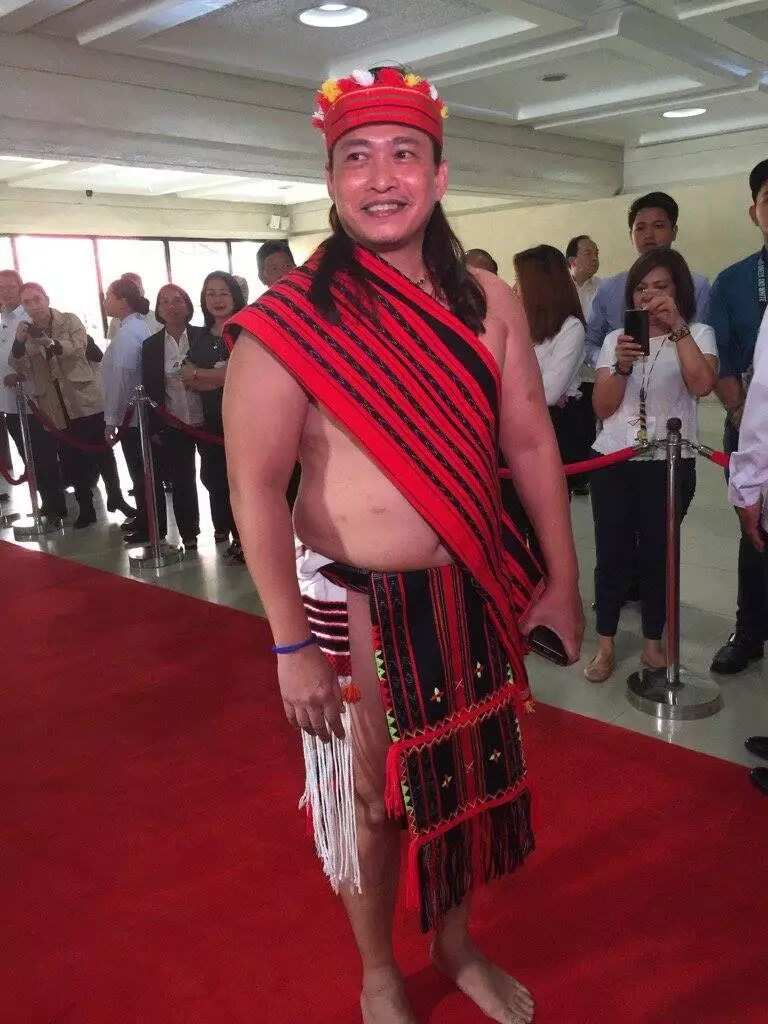 In a separate report, Baguilat said that "wearing the traditional costume in one of the most talked about political affairs in the country would emphasize the need to recognize and be proud of the various ethnic groups in the country".
In the past, Baguilat's work focused on serving the Ifugao People.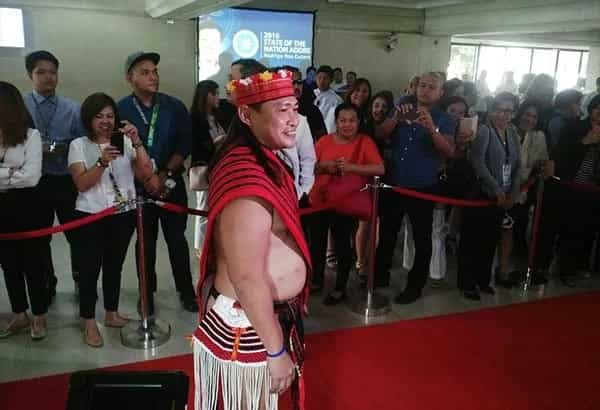 In a bio published on his website, Baguilat, prior to returning to government service worked as the president of the Save the Ifugao Rice Terraces Movement (SITMo), a Non-Governmental Organization (NGO) that seeks to promote and protect the cultural treasures of Ifugao.
READ ALSO: What 'netizens' have to say about Nancy Binay's dress for SONA 2016? Find out here
The story of Baguilat's appearance in this year's SONA with a bold statement of being proud of his culture has been commended by many netizens saying that the 49-year old lawmaker's way of representing his people is something that other congressmen should model themselves from. -MR, Kami Media
RELATED: 'Hugot ba kamo?' Learn lessons from Duterte's SONA
Source: KAMI.com.gh