Passionate homeless artist lives her dream
- Jhalanie Mutuan used to be digging for food before she found art materials which allowed her to earn enough money to buy her own meals
- A netizen shared her story on Facebook and has been an instant hit, even reaching Coco Torre who offered Mutuan to exhibit her works
- The idea was successful as all of her 40 pieces were sold within a few hours
It has been a recurring thought of thousands; what if the people who house impressive talents and skills could not afford on further learning and thus fail to earn a living out of it?
This did not hamper a homeless Filipina who used to scavenge for food and beg to make ends meet on a daily basis to display her passion in the world of art.
Jhalanie Mutuan has considered the streets of the metro her home. However, when asked on how she ended up in doing so, the woman refused to share any more details regarding her past. While most were busy scurrying to their respective jobs, Mutuan wanders around Manila in search for food to fill her hungry appetite. Eventually, she came across art materials which turned her life around.
READ ALSO: It's hard to imagine he did this to his hands with a market only. You won't believe your eyes!
If widely acclaimed artists price their works in thousands (and even millions), Mutuan opted to sell hers for only Php 15. Her pieces were not meant for her to obtain a lavish lifestyle, but just enough to get her through the day – which brought her a bigger income than what she usually received before through begging.
Later on, Judy Ann Samorin saw her in the middle of producing an artwork and snapped a photo. The netizen shared her story on Facebook which has since then gone viral, receiving at least 12,000 shares and over 26,000 reactions.
Mutuan's tale caught the attention of Coco Torre who works in an art gallery. Upon hearing the story through a friend, Torre hatched an idea of having Mutuan's products exhibited. It was even on the artist's birthday when they were finally able to find her and inform her of their intentions.
READ ALSO: LOOK: Boyfriend transforms girlfriend's chewed-on heels to a work of art
Although the plan appeared to be fishy for Mutuan at first, she agreed nonetheless.
Following Torre's announcement of the event on social media, hundreds arrived at Mutuan's art exhibit entitled 'Damgo Sa Kilid Dalan' or 'Sidewalk Dreams' in A Space Manila. Within hours, her entire 40-piece display was sold out.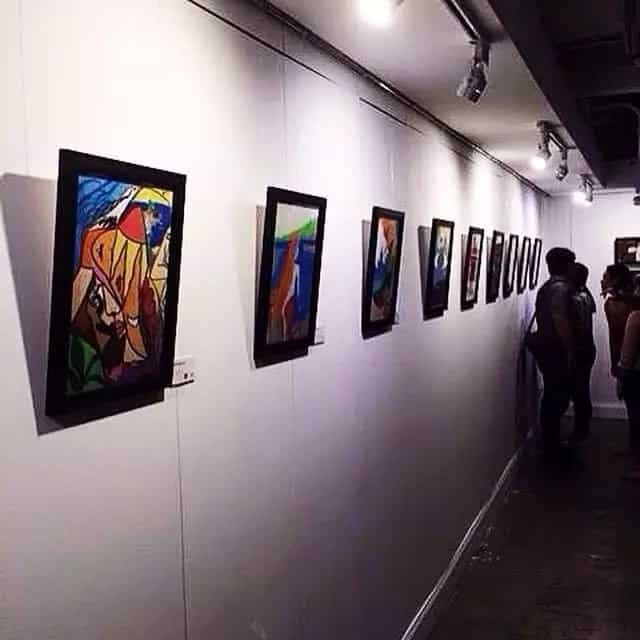 Mutuan was given her whole earnings with Torre and the rest of those behind the exhibit fully supporting her to start anew.
As for the artist, she shared that she wishes to return to her hometown in Iloilo and to one day, have her own home. Furthermore, Mutuan expressed that she plans to go back to school and graduate if it was not yet too late for her.
READ ALSO: Easy come, easy go! The story of how a lottery winner became a garbageman... Again!
Source: KAMI.com.gh