Editor's Note: Kami.com.ph believes that you deserve more spice in your life, so we are pleased to bring you "Solventures". It is a column dedicated to tempt you to get out of your comfort zone and live your life to the fullest through the musings of Solomon Say. Sol's zest for life is a virus; you can bet you'll get infected. He maybe a nerd for graduating summa cum laude in Finance but he has a heart for adventures and misadventures, which he fondly calls solventures. Enjoy!
Are you terrified of heights but want to conquer your fears?
Are you bored of the same day to day routines you live through but have no idea what to do to spice things up?
Are you looking for something to challenge you and make you feel alive?
Looking for a better addiction than drugs and alcohol?
If so, 3 hours away from Manila, there exists a hidden piece of paradise not known by many in Nagcarlan, Laguna that has the answer to all of the questions above. Behold!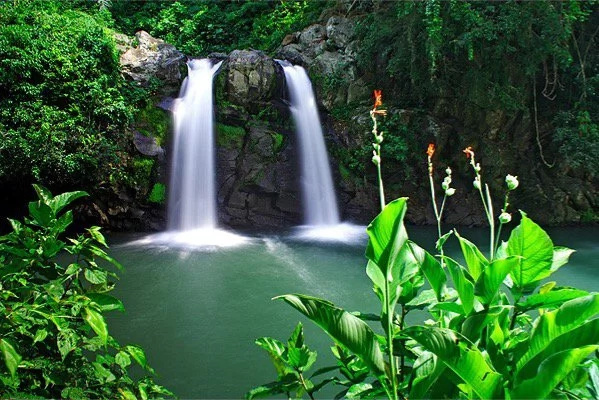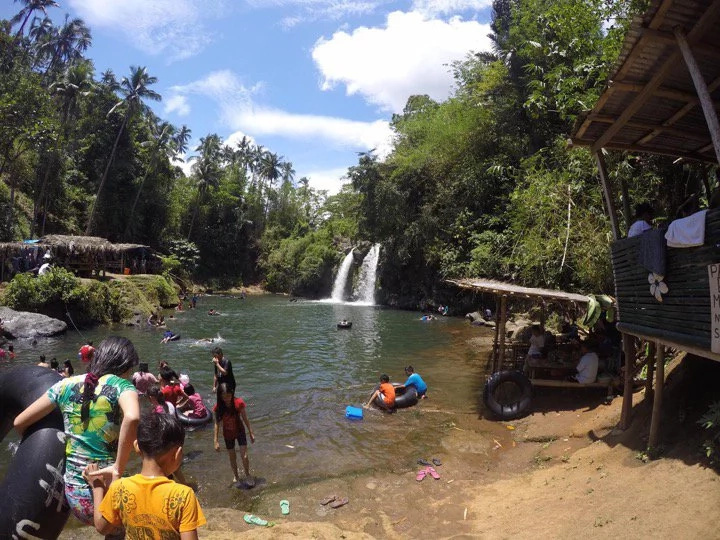 Q: Wow, what is that place?
A: That, my friend, is the Bunga twin falls. It's a 20 foot high (3 Michael Jordans)  waterfall with a 40 foot deep (6 Michael Jordans) lake to jump into. It's easy to get to, completely affordable, and something that will surely whet the appetite of anyone looking to do something completely stupid and fun.
Q: How do I get there?
A: Well you have two choices; either you take a private car or take public transportation. Personally, I'd recommend that you take your own car as it'll make the trip much easier to do, and will give you more freedom to do side trips to the other  amazing locations around Laguna like the Pagsanjan Falls or the other nearby lakes. In general, you can use waze to get you to the general area of Nagcarlan, Laguna via SLEX Calamba exit and then you can start following the road signs to the falls or just start asking locals how to get there. If you plan to go with public transportation, then you'll have to take a bus to San Pablo, Laguna. Then, take a jeep or a tricycle all the way to the falls.
Q: What makes it better than Pagsanjan Falls? Isn't that more popular?
A: Good question. Here's the thing, Pagsanjan falls is also a beautiful place to go to, the problem is it's rather boring. All there is to do is taking a raft to go underneath the falls and have a nice strong shower. You can't exactly jump from the top of the Pagsanjan Falls because that would lead to death and you also can't pose at the top because it's too far up. At the Bunga twin falls, you can jump from the top of the falls, pose and take pictures, and swim around the lake beneath. And let's face it; a good part of going on an adventure is taking amazing photos to make all your social networking friends jealous.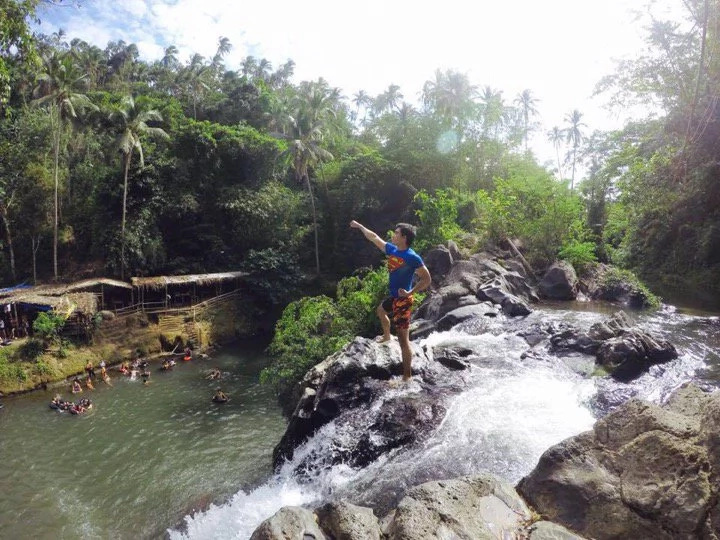 Q: You said affordable? Affordable relative to what?
A: Let's put it this way, going there will cost you less than a meal at a restaurant. Seriously.
P5 entrance fee per person.
P200 to rent a cottage.
P30 parking fee.
Optional: P40 to rent an inner tube or "salbabida"
P5 per bathroom use.
Total possible expenditure: P280 (unless you use the bathroom a lot).
They say the best things in life are free. The entrance is just P5. That's practically free. So it's pretty close to some of the best things in life.
Q: What's the cottage for?
A: There are no actual rooms or lockers to place your stuff in at the area but there are wooden cottages that serve the same purpose. Each cottage can fit up to 10 people and all your things inside. However, it's probably best if you have a driver or have someone watch over your things, as it is an open area with other people there. If you bring nothing with you, you won't need the cottage.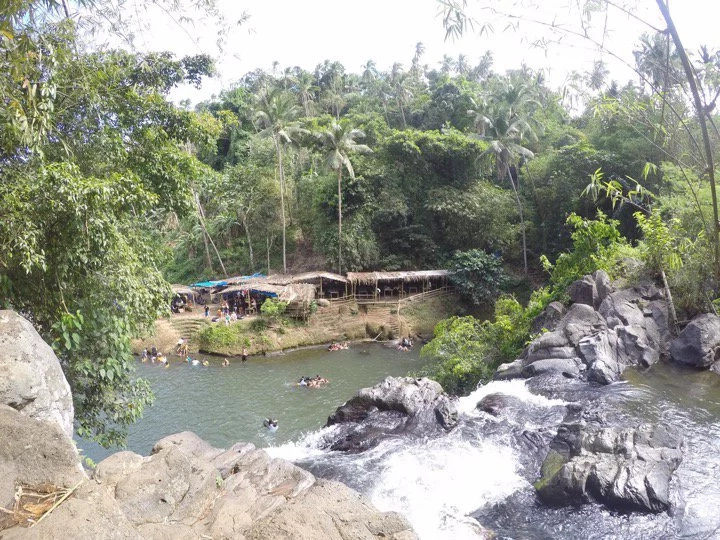 Q: What's the best itinerary for the place?
Q: Why would you recommend leaving at 12PM?
A: There are sari sari stores in the area but aside from that don't expect much in terms of food, so it's either you bring your own food or leave to look for a lunch place on the way back. Quite frankly, there's not much to do in the area unless you really take your time swimming and jumping from the falls and take long taking the perfect pictures but because there's not that many people, you can really commune and be one with nature, and just appreciate the beauty of it all in peace. And take good photos without large groups of people ruining the shot. Plus, as there's no electricity in the area, I'd really recommend leaving before dark.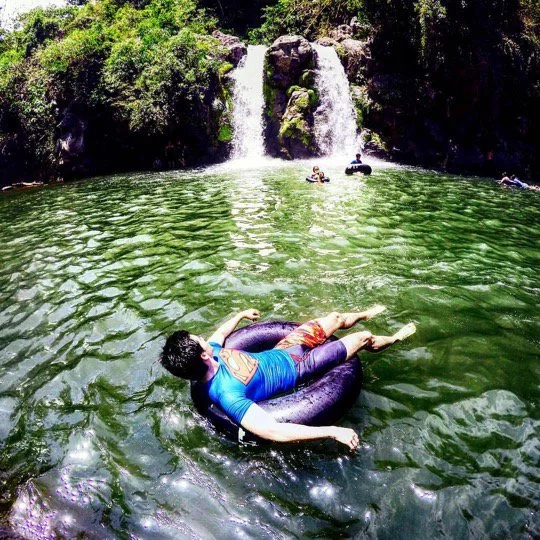 But I'm just some dumb kid,
Trying to kid myself
That I got my stuff together.
#waterfall #chill (c) Solomon Say
Q: How scary is it to jump from the falls?
A: It's absolutely terrifying. The falls may be 20ft in height, basically around 3 Michael Jordan's, but that sense of scale doesn't really sink in until you get to see it in person. A lot of people go to the top of the falls, look down, and then back out after some time.
Q: Is it Safe?
A: ahh… very good question. As far as I know, no one has died there yet from jumping the falls. It can be dangerous if you land wrong or slip before jumping, just as driving a car and accidentally hitting the gas while in traffic. If you land wrong, it can hurt a bit. It can feel like someone just spanked you in the butt, thighs, and even the groin area. If you're into that, then clearly this is for you. If you're not into that, well landing properly won't hurt at all.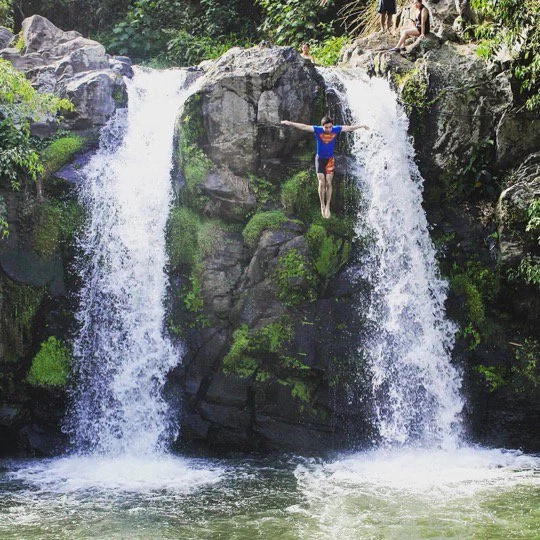 Q: you said it's best to land safely, how do I land safely?
A: I see you're not a masochist! Also, you'll always land safely, the real question is how to minimize the feeling of being spanked. (You naughty boy/girl) Well, first thing to know about landing is jumping from the falls. When you jump propel yourself forward from the top like your one of the characters from assassins creed jumping from a monument. Next, while you're in the air( you'll be there for 3 amazing seconds) you straighten your feet and your whole body to make sure it's your feet or toes that land leaving very little impact to the rest of your body. You can do a cannonball but that will really give you the feeling that your butt got spanked heavily.
Q: Do I need to know how to swim?
A: The safest answer I can give is yes, of course you need to know how to swim. However, if you have friends who are good at swimming then you can still do it. I travelled with a friend who didn't know how to swim, so I would just wait at the bottom with an inner tube and come to the rescue after he landed. It's not exactly the safest way of doing things, but it does make you feel more like you're looking death in the face and falling on him from a 20ft. height. Take that fear!
Q: What's the best way to capture the awesome moments?
A: The best way is to hire a professional camera crew with you to be able to get your really good side. But if you don't want the hassle of having to bring a whole crew with you, a GoPro and a DSLR/iPhone Camera would do just fine. Use the GoPro with a strap to be able to capture your jumps or just have someone on standby to video and take some great wide angles. Use the DSLR for when you feel like posing on top of the rock like a hero. (A GoPro Hero)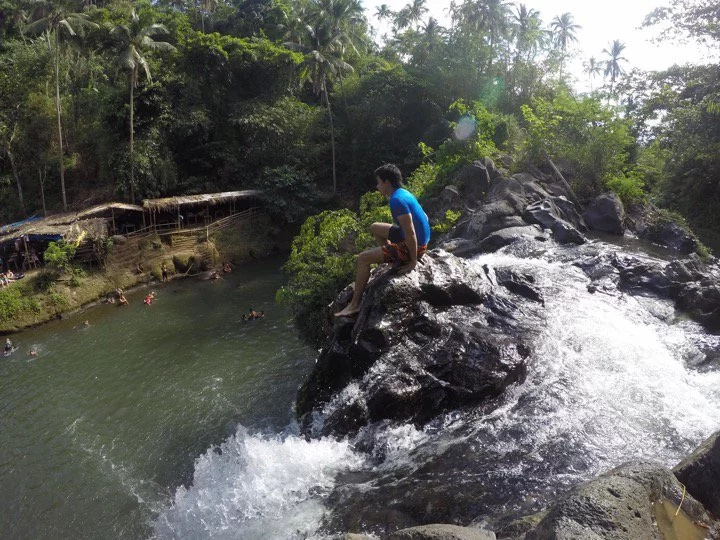 In closing, the Bunga twin falls in Nagcarlan, Laguna is the perfect place to find a low level thrill and still feel like a bad ass because it's only 2-3 hours away, costs less than a meal, and it's completely safe. It's also quite a marvel to behold in person as it is much more intimidating to witness 3 Michael Jordans worth of height up close.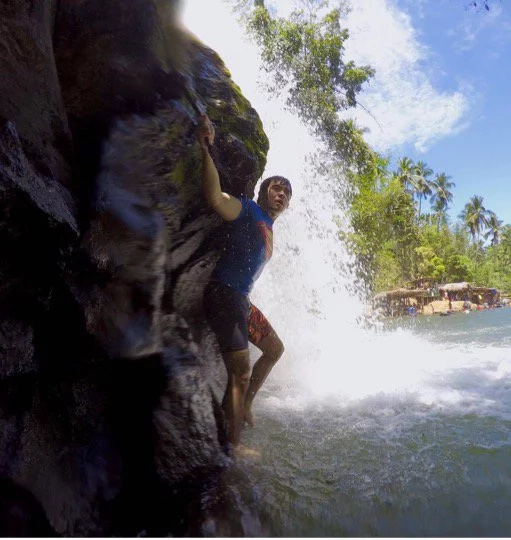 Tips:
by Solomon Say
____________________________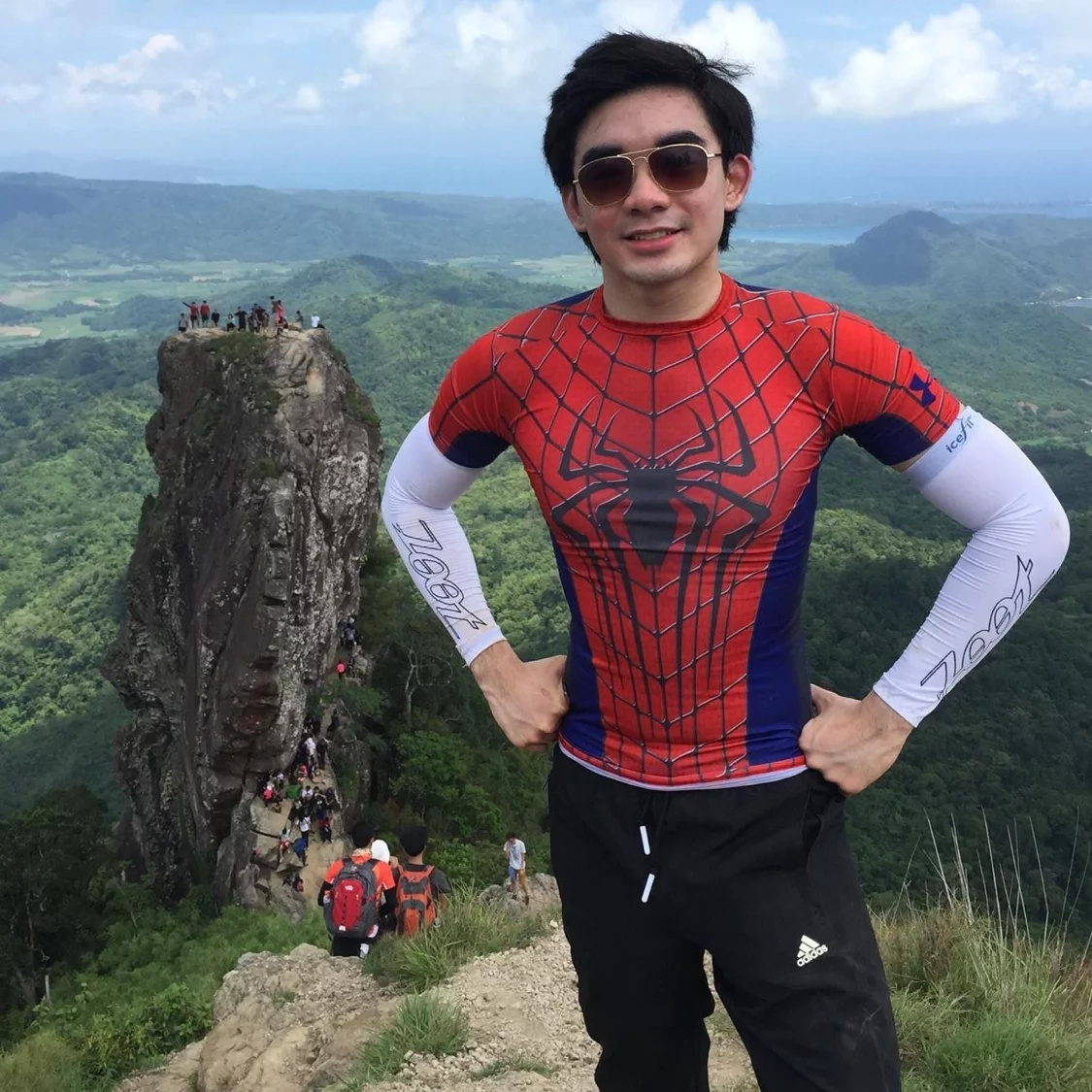 Solomon Say isn't a journalist. In fact, he's not even a writer. The only thing he  uses the keyboard for is to type down things like "Lol", "omg", and other things people too lazy to write complete words type.
After graduating Summa cum laude from De La Salle University with a degree in Management of Financial Institutions, he decided that he'd like to start having a passion for being crazy and stupid. This would eventually lead him to lose his mind and drag anyone and everyone he could to do insane adventures.
To sum up, Solomon likes long walks on the beach, talking about his feelings, and generally being all the things a girl wants. Date him today.
Source: Kami.com.ph