- Luis Manzano shares the same view as Maine Mendoza on her blog about pleasing other people
- The actor stated that the sentiments of Mendoza were true as Manzano posted about it on social media
- It is suspected by fans that Manzano was trying to express his feelings towards his bashers
Actor Luis Manzano agreed with the perspective of Maine Mendoza about being true to oneself as a human and an artist. Mendoza stated, "Live your life the way you want to be and stop seeking for people's approval in everything you do."
Dubsmash Queen Maine Mendoza, also known as Yaya Dub in the noontime show Eat Bulaga, shared a blog entry in her website last Sunday, July 24.
In the blog entry, Mendoza shared her sentiment about her behavior as an artist that will make people her audience satisfied and happy.
READ ALSO: How will Fabio Ide and Bianca Manalo celebrate their anniversary?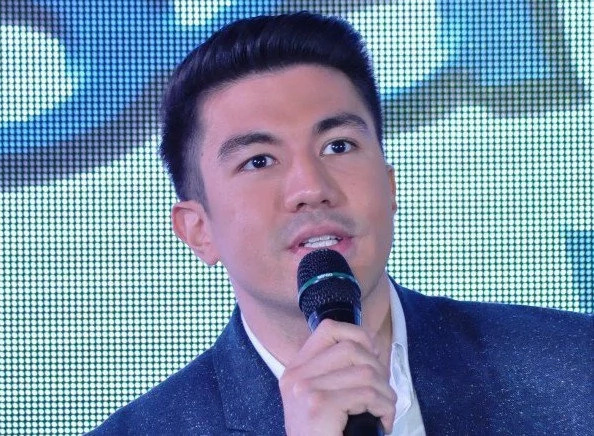 According to Maine, in her one year in the industry, she realized that there is no need for her to change herself for the happiness of other people.
She further added in her entry, entitled "That's how it works", "How others see you is none of your business, at the end of the day what matters most is how you see yourself. You cannot control how others see you and think of you. I do not think there is a need for you to pretend to be someone else in front of people just so they'd say good things about you.
"For as long as you know that you have done nothing wrong to anyone then I don't think there is something for you to be worried about. Live your life the way you want to be and stop seeking for people's approval in everything you do."
Manzano expressed his approval of Mendoza's views by saying that they were all correct. In relation to this, Mendoza's fans took a screenshot of the said blog entry and posted it on Twitter, in which Manzano was tagged.
READ ALSO: LOOK: AlDub movie earns whopping P120M
Many netizens think that Manzano's remark was his way of voicing out his feelings towards his bashers.
"Her fan tagged me ata sa post niya sa blog niya, nag-agree lang ako sa post," (One of her fans tagged me, I just agreed with what the post was trying to say) said Manzano.
The actor was recently involved in a breakup issue with actress Angel Locsin and many netizens started bashing Manzano because in a span of weeks he revealed that he is dating actress and model Jessy Mendiola. -Kami Media
READ ALSO: Find out what you're missing when you're not watching Encantadia
Source: Kami.com.ph