- President Duterte said is already working on 14 of the 30 promises he made during his campaign
- Some of the promises already being worked on by the Duterte administration include the war against drugs, minimizing all forms of crimes, solving the traffic crisis, and stopping illegal mining
- The President said that having courage and not being scared of failing and losing will help him fulfill his vision for the country
President Rodrigo "Rody" Duterte made 30 promises for the Philippines during his successful election campaign, according to the Inquirer. Less than a month in his presidential term, the Inquirer says that Duterte is already working on 14 of his 30 promises.
1. Drug campaign
The promise that the President seems to be most intent on fulfilling is the war against the illegal drug trade in the country. In just a short time, there has already been a significant increase in the number of drug criminals getting arrested or killed by the police force.
Many drug pushers and users are also surrendering themselves peacefully to the police out of fear. However, Duterte's aggressive stance against illegal drugs has a setback, as the cases of extrajudicial killings have also increased in the country.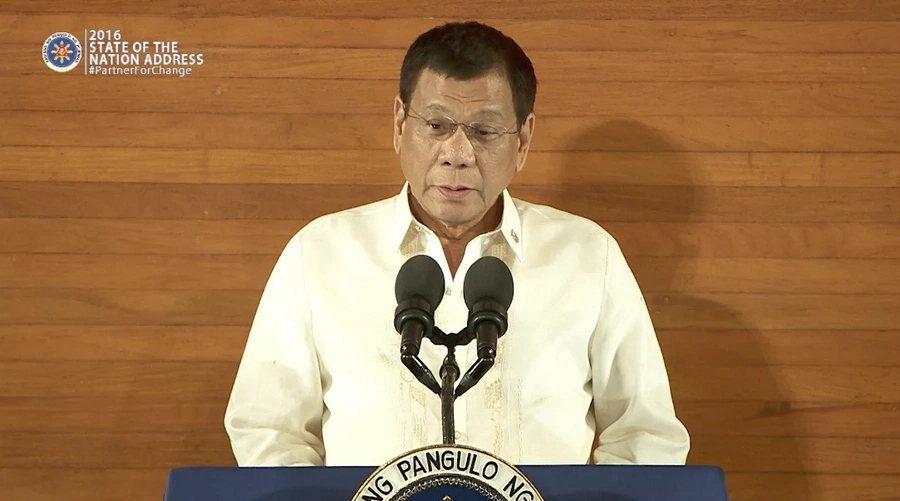 READ ALSO: Analysts calls Duterte's SONA a "lost opportunity"
2. Crime reduction
Another promise of Duterte that is already being fulfilled is the suppression of different forms of crime. According to statistics, the average number of theft, robbery and other crimes against property are lower than the previous months, before Duterte became the President. However, murder and homicide cases have doubled due to Duterte's war against drugs.
3. Pay hike
As for Duterte's promise about increasing the salary of policemen and soldiers, Budget Secretary Benjamin Diokno said that it could not be done in 2017 but it is possible in five years.
4. Curfew imposition
Duterte also promised to enforce Davao City's measures on a national level once he becomes the President. The Metro Manila Police force are now strictly implementing the 10 p.m. curfew for unsupervised minors but are still unable to implement the 2 a.m. curfew for drinking in public and curfews for karaoke sessions.
READ ALSO:Leftists to grace Duterte's SONA
5. Corruption abolition
The former Davao City Mayor also promised to stop corruption in the government. He has tried to fulfill this promise by naming five PNP generals who are allegedly involved in protecting drug syndicates. He also announced his plan to name local government officials involved in the drug trade.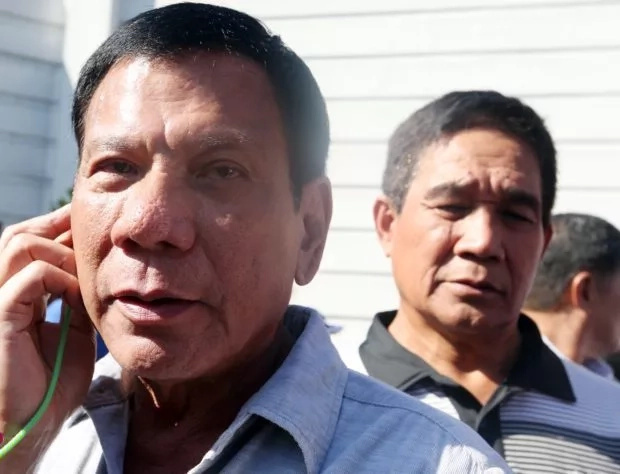 READ ALSO Duterte holds meeting with militant leaders after SONA
6. Marcos' heroes burial 
Another promise of Duterte during his campaign was to bury late President Ferdinand Marcos at the Libingan ng Bayani. Duterte has pushed for this to happen and the late dictator's son, Bongbong Marcos, said that the plan is to hold the burial in September.
7. Intensified conditional cash grants
Duterte also spoke about his commitment to former President Benigno Aquino III's 4Ps program (Pantawid Pamilyang Pilipino Program). Duterte has ordered Liza Maza to improve its implementation despite the latter's disapproval of the program.
READ ALSO: Duterte's SONA menu unveiled
8. Agrarian reforms
Duterte also promised to resolve issues in the Hacienda Luisita. Under the Duterte administration, Agrarian Reform Secretary Rafael Mariano has vowed to solve the issue by August 2016.
9. Agricultural reforms
The distribution of coco levy funds to farmers and for developing new coconut farms was also promised by Duterte during his campaign. Agriculture Secretary Manny Piñol has already announced that the funds will be distributed to the farmers, not in cash, but in the form of other services like scholarships and expansion of the coconut industry.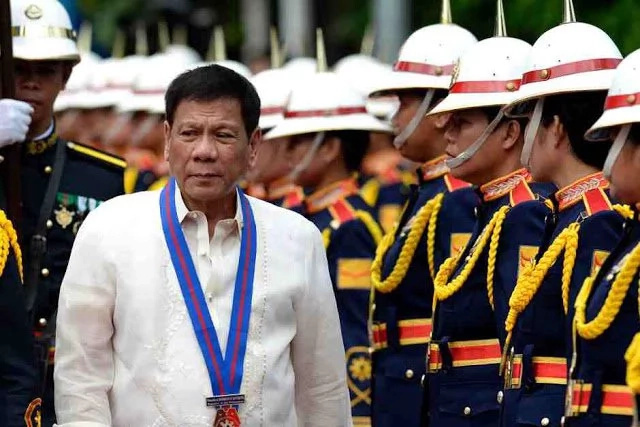 10. Population controls program
Duterte also promised during his campaign to do something about the overpopulation. His administration has announced its plan to begin the sex education lessons for this school year and to set aside P2 million for services and projects involving family planning and reproductive health.
READ ALSO: FVR on mission to China: There should be a National Security Meeting first
11. Resolve territorial dispute
Laying claim to the nearest island occupied by the Chinese was also one of Duterte's 30 promises. After the PCA in The Hague ruled that the Philippines has economic rights to the West Philippine Sea, Foreign Secretary Perfecto Yasay Jr. said that the administration is open to talking with China for a joint exploration of the territory.
12. Mining regulation
During his campaign, Duterte also expressed his opposition to mining. The DENR, under Sec. Gina Lopez has already suspended several mining operations and is investigating the compliance of other mining firms.
13. Road congestion
Duterte also promised to tackle the problem of road congestion in Metro Manila. He had proposed invoking emergency powers to deal with the traffic problem, providing alternative locations to buy train tickets, and comfortable waiting rooms for commuters.
READ ALSO: LOOK: Duterte receives challenge, criticism from Trillanes for his 1st SONA
14. Infrastructure allocation
Finally, Duterte is already fulfilling his promise to increase the budget allocation for infrastructure by up to 7 percent of the GDP. Budget Secretary Benjamin Diokno disclosed that almost P900 billion will be allocated for public infrastructure in 2017 and that a 24/7 working-hour system will be implemented to finish the projects as soon as possible.
During his first State of the Nation Address (SONA) on Monday, Duterte said that he will try to fulfill his promise of improving the country by showing courage.
"But we must have the courage to fight for what we believe in, undeterred by the fear of failing or losing. Indeed, courage knows no limits, cowardice does," Duterte said.
READ ALSO: Full text of President Rodrigo Duterte's first SONA speech
Source: Kami.com.ph