NDF to reciprocate Duterte's ceasefire declaration
- The National Democratic Front revealed that they would be providing a response to Duterte's ceasefire declaration after they receive the full text
- Jose Maria Sison and Luis Jalandoni have both said that the NDF welcome the president's call for peace
- The last declaration of unilateral ceasefire was in 2011
The National Democratic Front (NDF) is expected to reciprocate President Rodrigo Duterte's call for peace after declaring unilateral ceasefire during his first State of the Nation Address (SONA).
Jose Maria Sison, NDF chief political consultant and Communist Party of the Philippines (CPP) founder, revealed shortly after Duterte's SONA that he shares the same determination when it comes to the discussion of achieving lasting peace within the country.
"I welcome President Duterte's announcement of unilateral ceasefire of the AFP (Armed Forces of the Philippines) and PNP (Philippine National Police) in relation to the NPA (New People's Army)," Sison said. "We share with President Duterte the determination to resume the formal talks and work for a just and lasting peace," Sison added.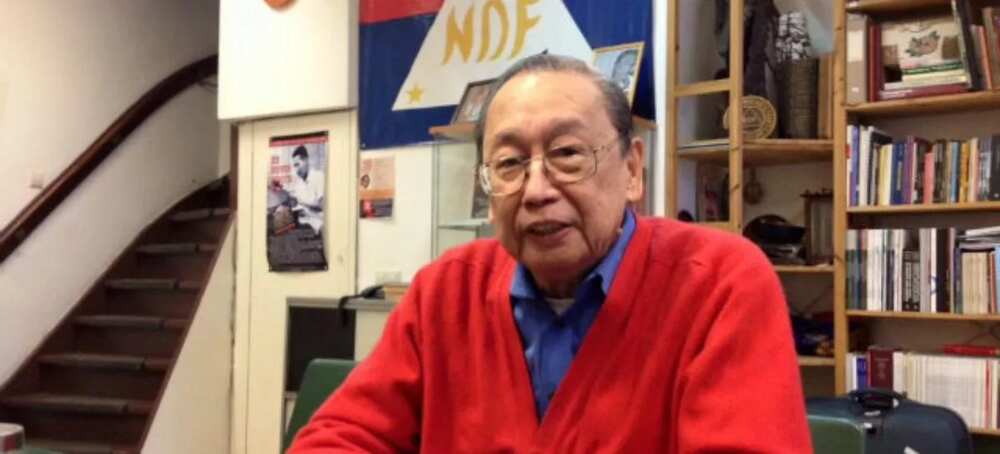 READ ALSO: Peace talks start in July between Duterte camp and NDFP
Furthermore, NDF negotiating panel chairperson Luis Jalandoni was reported to have immediately sent a letter to Secretary Silvestre Belllo III, chairman of the government's negotiating panel, expressing sentiments on Duterte's announcement.
The letter stated that the NDF is willing to reciprocate the unilateral ceasefire declaration immediately after they have received a copy of the full text. It added that the NDF would careful look at it before making any appropriate action.
Meanwhile, the NDF is also looking forward to the resumption of the peace talks which would take place on August 20 to 27 in in Oslo. Jalandoni said that NDF expects that the negotiating panels "would at the latest exchange ceasefire declarations in order to discuss and agree further on how to make them effective."
READ ALSO: READ: Full text of President Rodrigo Duterte's first SONA speech
Duterte declared a unilateral ceasefire with the NPA during his SONA. It would be "effective immediately." The President also discussed how the ongoing and endless war have taken a toll on human lives, leaving behind widows and orphans.
"All of us want peace. Not the peace of the dead, but the peace of the living," Duterte said in his speech.
He reiterated that the killings have not been doing the Filipinos and the countries any good. It, on the other hand, it has only worsened the problem.
It was in the year 2011 when the Philippine government last announced a unilateral ceasefire, excluding those announced in time for the holidays. -Kami Media
READ ALSO: 11 rebel leaders to be released to join peace talks in Norway
Source: KAMI.com.gh