A study has revealed the most dangerous sex positon for men.
And when it says "dangerous" they mean it may cause a fracture of penis. Brazilian scientists conducted a study into the causes and symptoms of having a fractured penis.
The results were published in Advances in Urology.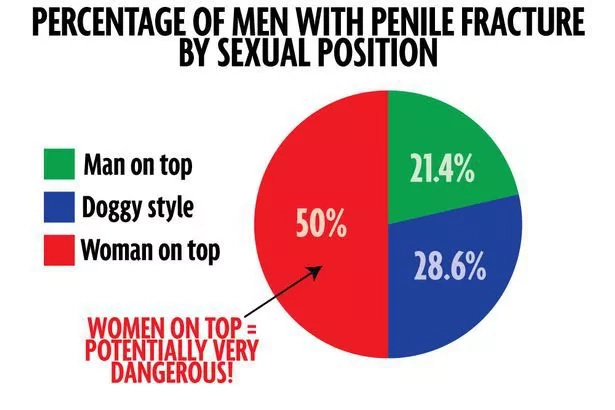 So it definitely says that the next you and your partner want to try again your favorite "cowgirl" or "reverse cowgirl" remember to take care of yourself, because those more adventurous positions are responsible for half of all penile fractures.
Read the explanation below:
"Our hypothesis is that when the woman is on top she usually controls the movement with her entire body weight landing on the erect penis, not being able to interrupt it when the penis suffers a wrong way [enetration, because the harm is usually minor in a woman with no pain but major in the penis.
"On the contrary, when the man is controlling the movement, he has better chances of stopping the penetration energy in response to the pain related to the penis harm, minimising it."
Also, they say that fracture penis is very serious injury, so here are the symptoms:
In 50% of cases, a cracking sound was heard. Yep, the horrifying sound of a penis cracking due to too much enthusiasm.  Also, in 80% of cases, the men lost their erection.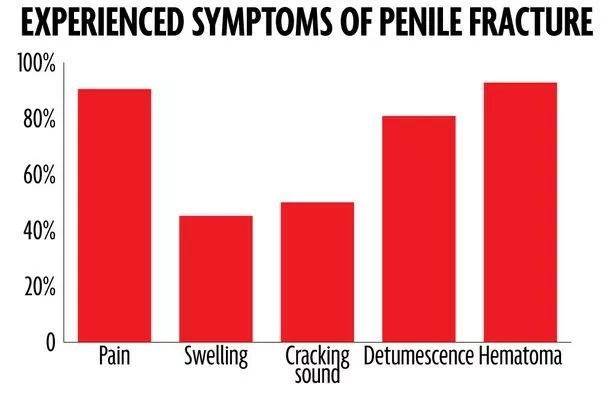 But don't rush back to the missionary position – the problem of the study is that it covers only 44 patients with this diagnosis. So just be careful.
Source: Kami.com.ph