Top tweets that summarize PH thoughts on Duterte's SONA
President Rodrigo Roa Duterte delivered his first State of the Nation Address this afternoon, July 25, Monday, at 4:00 p.m.
Like the former Presidents who delivered their SONAs in the past years, the one given by Duterte also garnered different kinds of reactions from the people.
Here are 10 of them: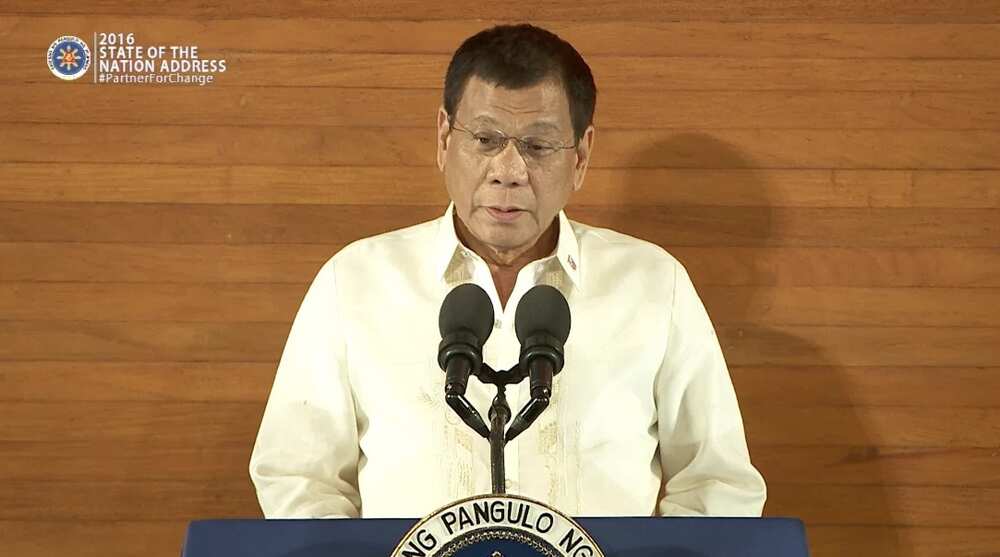 Kat De Castro believes that Duterte's SONA was filled with honesty and authenticity. She also said it was unedited. Duterte was reported to have made his own speech. However, it can also be recalled that the President did not, word for word, follow what was written in his script.
READ ALSO: 7 of the most treacherous roads in the world. These are the real killers (video)
For Ayee Macaraig, the outfits of those attended the President's SONA can still win an entry for a fashion show. It was announced earlier that attendees for this year's SONA should wear business attire.
And, of course, we have to hear from Mocha Uson, especially after her exclusive interview with the President.
READ ALSO: WATCH: SONA 2016 – LIVE BLOG
This netizen is amazed at how she is able to have the guts to watch the SONA. It's her first time, maybe?
This tweet from Ruth de la Cruz is actually interesting in itself. Commenting on the angles and "worm's eye view shot" taken during SONA. Brillante Mendoza, by the way, was tasked to direct how these shots would be taken. However, he has emphasized that there was no "rehearsal" done as he wants to capture the true emotions of the President.
Who doesn't want to move on? Not really sure if this person is actually referring to Duterte moving on. Heartbroken, maybe? LOL.
READ ALSO: Leftists to grace Duterte's SONA
The President's SONA, in all fairness, was able to cover a lot of issues. It speaks a lot about his plans for the country during his administration. However, he has emphasized time and again that his ultimate goal is a long-lasting peace.
Why so rude, dude?
And the best thing we can do in order to achieve peace and unity is to support the President. He also wishes the best for his country...like all of us do.
At the end of the day, the President and us all want peace.
Want more? The LOL moments sure didn't want to be left behind:
READ ALSO: Find out why Ifugao Rep Teddy Baguilat has the best dress for SONA 2016
READ ALSO: These are what celebrities say about Duterte's SONA
READ ALSO: Prepare your tissues; Duterte's SONA will make you cry
Source: KAMI.com.gh