On Monday, July 25, at around 4:00 o'clock in the afternoon, President Rodrigo Roa Duterte gave his first State of the Nation Address.
While it is true that the content of his speech is meaty and covers a lot of issues, one cannot miss the several epic fail moments during the delivery of the speech. Here are some of them.
1. The President's attire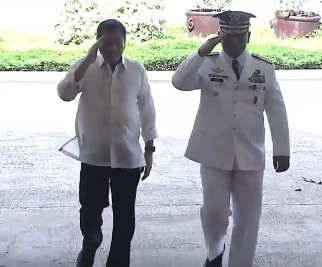 Sticking to his style, the President wore a Barong Tagalog and paired it with black slacks. However, it was his barong that made more attention. Why? Because it was worn as if he was just wearing his usual everyday long-sleeved polo. Swag!
READ ALSO: What the Catholic Church has to say about President Duterte's SONA? Find out here
2. Making funny faces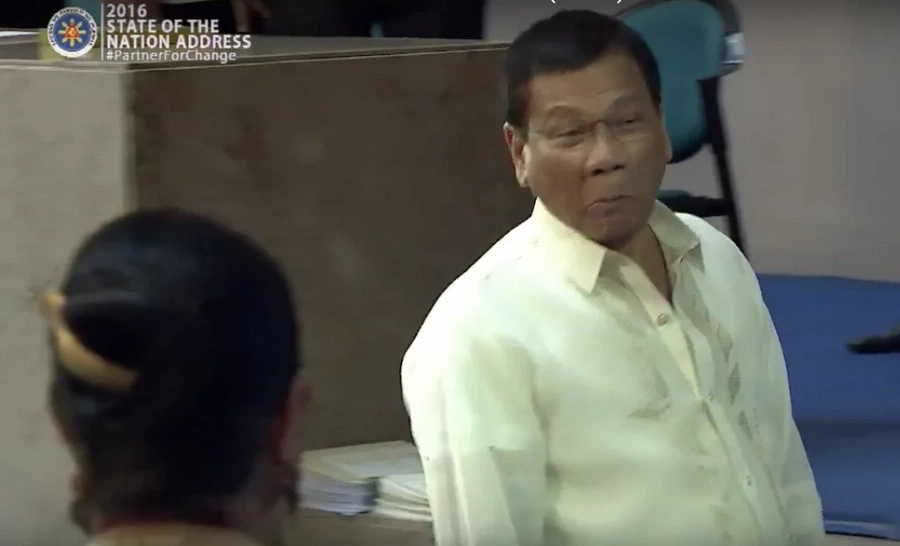 On his way to the elevated part of the room, the President shook hands of several people. However, there was one instant where he shook the hands of a woman, moved forward, looked back, and made a funny face! Good thing his face was not zoomed in during that time. Bet he was trying to hide his nervousness.
3. Duterte remained seated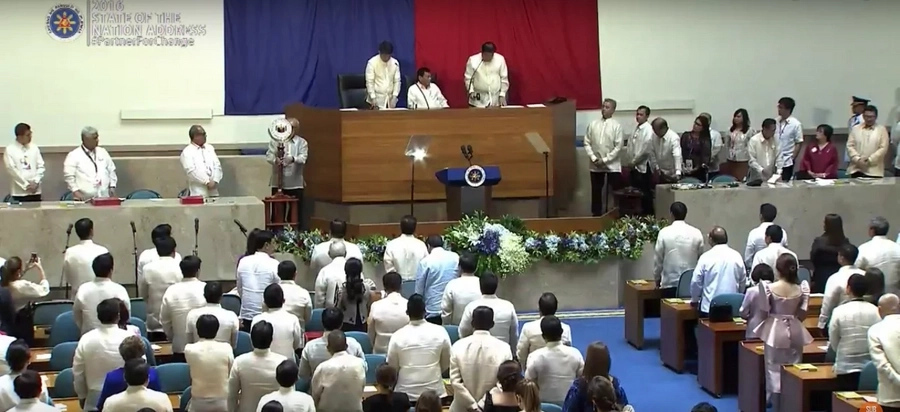 Before the singing of the Philippine National Anthem, the President remained seated while everybody else was already standing! Is that normal?
4. Arroyo neck-brace free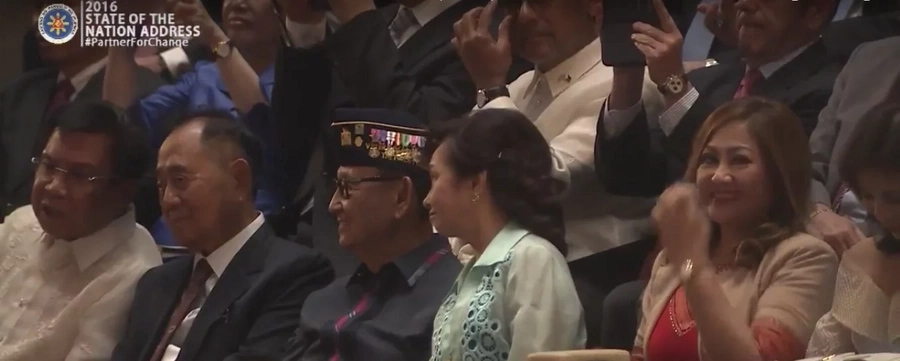 Yes! She suddenly was neck-brace free! Did she suddenly heal?
READ ALSO: These tweets about Duterte's SONA will tell you why it is one of a kind
5. Bato laughing his heart out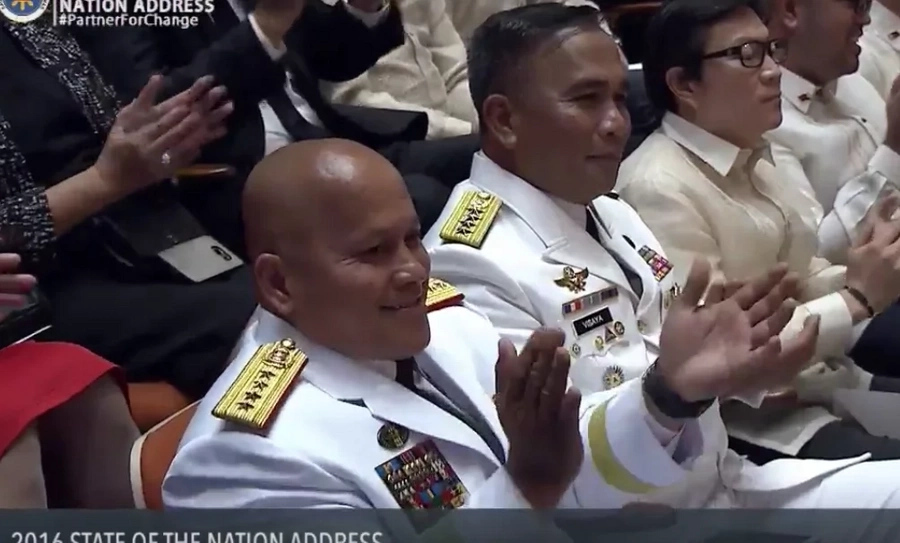 In the part of the speech where the President talked about drugs and his all-out support for the policemen and military, the camera focused on Bato who was laughing heavily and clapping non-stop! It's like saying he was having the time of his life!
6. Talking to the prompter on the mic
This was perhaps the most epic fail moment during the SONA. He kept on telling the prompter to skip that part because the paragraph is long or to already proceed as he is done reading that part. He even joked that maybe the prompter operator might have fallen asleep. LOL.
Other remarkable, laugh-out-loud, funny moments during his SONA are as follows:
READ ALSO: WATCH: SONA 2016 – LIVE BLOG
7. Repeat the repeat
In emphasizing his intent to curb, if not eliminate illegal drugs, Duterte tried to reiterate what he said, but maybe he just lost track of words. He ended up saying something like this: "I repeat...my repeat...the repeat...my repeat...to all." Uhmmmmmm okay.
8. Pointing jokes at Sotto, Drilon, and more
Yes! Stating that he does not like the SONA to go very formal, Duterte injected jokes every once in awhile. He even said to Drilon: "Drilon, binabackbite ka dito oh!" *laughs*
He was also heard telling everybody in the room: "Di ko alam ba't ako andito ngayon… Wala naming kahit isa na andito na sumuporta sa akin (I don't know why I'm here. Nobody present here supported me." *laughs*
READ ALSO: LOOK! 50 congressmen from Mindanao meet with the President
9. Talking about things not included in the script
At some point in his speech, the President finally deviated from his speech, saying that the script is too long. When he wanted to talk about something not in the script, he would let the people know, "Di ito kasali sa script (This is not part of the script)." Oh boy! *facepalm*
All in all, the President's SONA was a first of his kind. His speech covered a lot of aspects. He was able to talk about his plans during his administration. He also made sure that it was not as boring as most SONAs would be.
READ ALSO: Prepare your tissues; Duterte's SONA will make you cry
Source: Kami.com.ph