Tiger population increases worldwide thanks to conservation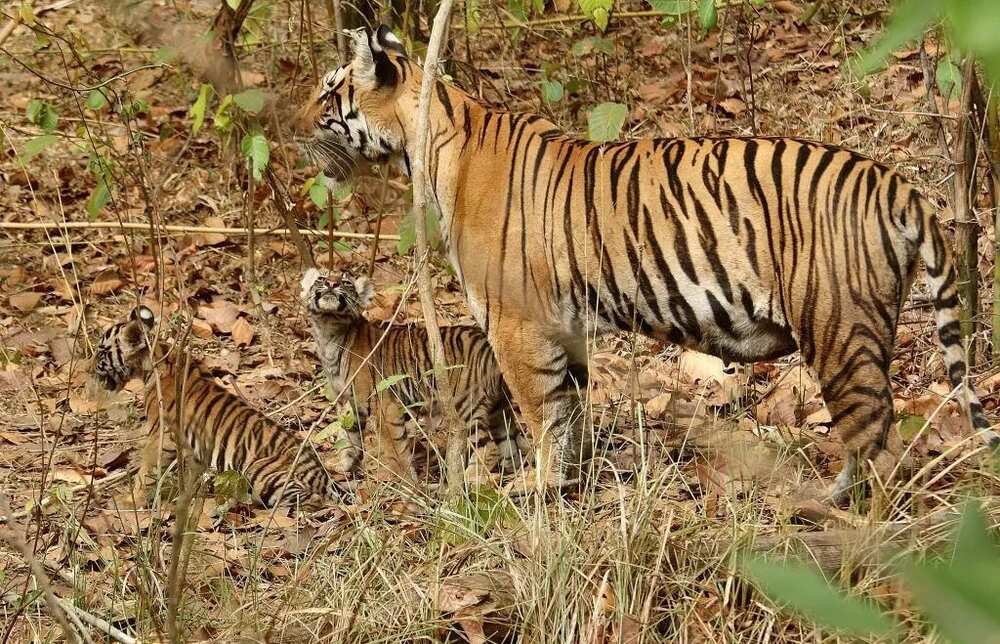 Tiger population increases worldwide thanks to conservation
The number of tigers out in the wild all around the globe have increased for the first time in a century. According to wildlife conservation experts, this can be attributed to improved conservation efforts.
"For the first time after decades of constant decline, tiger numbers are on the rise," said Director General of World Wildlife Fund (WWF) International Marco Lambertini.
Currently, the number of wild tigers worldwide is 3,890. This is finally up from an all low 3,200 back in 2010. The data was compiled the WWF and Global Tiger Forum.
It is the first time the number of the endangered cats has gone up since 1900, when there were 100,000 tigers.
Because of deforestation, clearing of their habitats, and poaching, the population tigers rapidly declined. Countries are working to increase their local tiger populations, such as India. India is home to around 2,226 tigers in its 18 states, last counted in 2014.
Russia, Bhutan, and Nepal also saw higher tiger numbers in their latest surveys.
Experts warned that the data is not definitive, as over the years there are has also been an improvement to data gathering and tracking of wild tigers, such as new sample areas, which may dampen the actual increase to much lower.
Countries such as Bangladesh had a big decrease in the big cat's numbers when 440 tigers in 2010 shrank to a mere 105 tigers in 2015. While part of this may have been due to overestimation, it is nonetheless a huge decrease.
In India, the reason for their decline is the rapid increase of demand for palm oil, pulp, and paper. These increased demands lead to an increase reclamation in forest lands, that are habitats to the tigers.
In Cambodia, tigers are already functionally extinct.
Poachers sell tiger parts because of demand in Chinese natural medicines.
13 countries, however, Bangladesh, Bhutan, China, Cambodia, India, Indonesia, Laos, Malaysia, Myanmar, Nepal, Russia, Thailand, and Vietnam, launched a plan to double their countries tiger populations.
This latest census comes 3 days before the meeting of India's cabinet ministers to talk about conservation efforts. The conference will be inaugurated by the Indian Prime Minister Narendra Modhi. The conference is expected to have 700 tiger experts, scientists, managers, and donors from around the world.
"Due to the concerted efforts of the government and other stakeholders, more than 70% of the global wild tiger population is in India," said Prakash Javadekar, India's Environment, Forest and Climate Change Minister.
Even Leonardo Di Caprio joined in the celebration, congratulating the efforts as working and producing results.
https://twitter.com/LeoDiCaprio/status/719529888043163649?ref_src=twsrc%5Etfw
Source: KAMI.com.gh