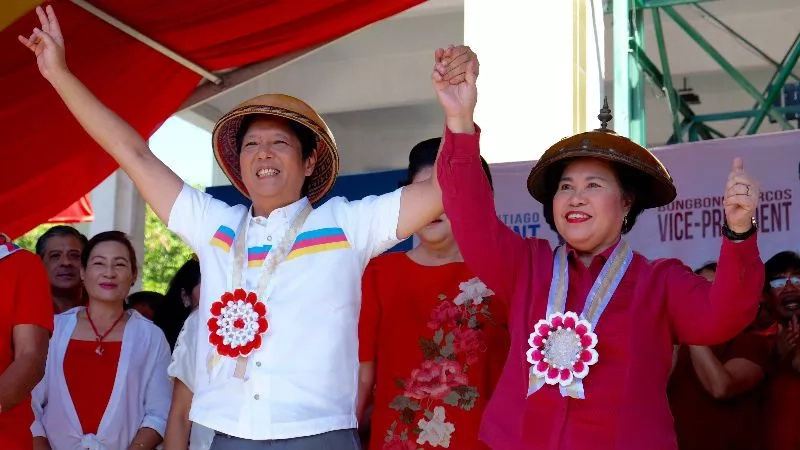 Bongbong Marcos continues to support Miriam despite her low ratings in recent national surveys.
"Senator Miriam is not out of the race. She remains to be my presidential candidate. I will continue to campaign for her," Marcos told reporters.
Marcos believes that many people will come out to vote for Miriam on May 9.
"I'm sure many people will be surprised. She is down in the surveys and it looks like there's no support, but if you go to specific areas, there's a lot of people who are supporting her," the vice presidential bet said.
"It doesn't reflect in the surveys. But if you look at it, we won the mock elections at schools. Nakatago ang suporta para sa kanya (The support for her is hidden)," he said.
Marcos said that he will join Santiago in Iloilo on
photo from newsinfo.inquirer.net
Source: Kami.com.ph