- The clergies of the Catholic Church commended him for the simplicity and propriety his SONA
- President Duterte is expected to set the tone of his first SONA to be 'simple'
- Duterte's SONA will be different from the previous ones from food to fashion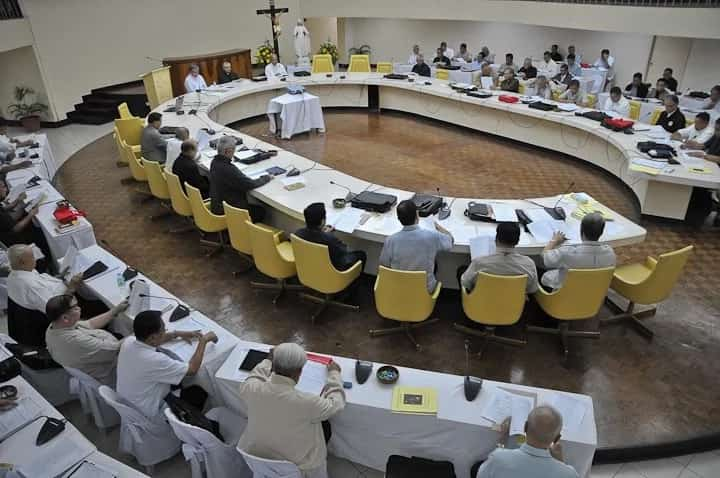 In line with hispopulist (makamasa) method of governance, President Duterte earlier disclosed that the State of the Nation Address (SONA) will be taken off of the extravagance and glamor that the previous SONAs of former Presidents had. Simple yet appropriate clothes will be worn, and non-gourmet Filipino food will be served in the event.
In this regard, Fr. Jerome Secillano, the executive secretary of the Public Affairs Office of the Catholic Bishops Conference of the Philippines (CBCP) commended the president for his prudence, sensitivity to the situation of the Filipinos and for his simplicity regarding the matter.
He admired how sensitive the President is to the plight of the poor Filipinos because for the priest, the display of luxury of any kind - be it in fashion, cars or jewelry, is a sign of insensitivity when our countrymen watches in hunger afar.
READ ALSO: LOOK! 50 congressmen from Mindanao meet with the President
Also, Balanga, Bataan Bishop Ruperto Santos said it was 'praiseworthy'. He praised the president and has reminded everyone that the SONA is a statement of "statement of plans and programs of services for the people and not their fashion statements."
Traditionally, distinguished invited personalities and other guests use the event as an opportunity to dress up and flaunt their expensive designer-made Filipinanas and Barong Tagalog.
Monday, July 25, 2016, President Rodrigo Duterte, the 16 President of the Republic of the Philippines, will deliver his first SONA.
READ ALSO: JUST IN: Koko Pimentel elected as new Senate President
Different sectors aired what they expect to hear from the President's first SONA.
The Kilusang Mayo Uno (KMU), a labor group, is expecting to hear President Duterte's concrete plans on how to fulfill his promise to workers to end contractualization of labor.
Meanwhile, the Kilusan Para sa Tunay na Repormang Agraryo at Katarungang Panlipunan (Katarungan) also urged President Duterte to include in his speech the announcement of the creation of coconut farmers trust fund.
READ ALSO: Find out how Gina Lopez will rescue Nueva Vizcaya
Sen. Francis Pangilinan has already re-passed the Coconut Farmers and Industry Development Bill which if successful, would create and establish a coconut levy trust fund.
Carranza, Katarungan spokesperson hopes that President Duterte will mobilize the Congress for a pro-poor legislation and action to show that change is really coming.
The SONA is a constitutional obligation, required by Article VII, Sec. 23 of the 1987 Constitution. In the SONA, the Chief executive will report on the state of the country and unveil his or her government agenda. It is to be delivered every year throughout the term of the president. -Kami Media
RELATED: Leftists to grace Duterte's SONA
Source: Kami.com.ph