- Senator Manny Pacquiao expressed his belief that he can exceed the expectations of the public as a new senator
- Pacquiao said that his commitment to the Filipino people, the help of God, and the criticisms from his detractors can help him succeed in the Senate
- He is set to return to boxing on November 5 but has promised to not let it interfere with his duties as a senator
Manny Pacquiao promised on Monday that he will exceed the expectations of the Filipino people as a newly-elected senator.
"I believe in the Senate, as a public servant, I can do great things to the Filipino people and I can serve the Filipino people beyond [their expectations]," the senator said.
Pacquiao has received plenty of criticisms as a politician. As a congressman, he was absent from the majority of the Congress sessions due to his training for his boxing fights. He was also criticized for comparing homosexuals to animals and for trying to justify the restoration of the death penalty through the Bible.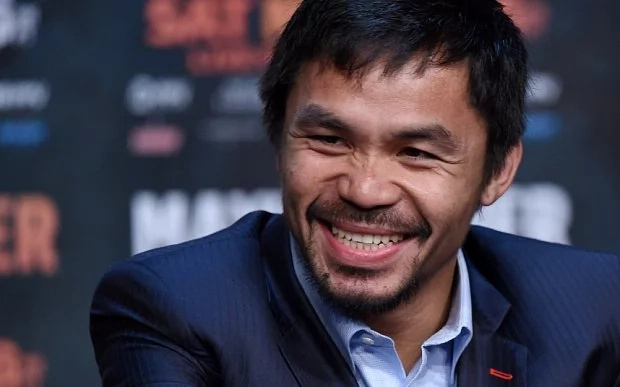 READ ALSO: Is Pacquiao fighting against Crawford for his comeback?
His critics also point out that Pacquiao lacks the experience and knowledge needed to become an effective senator. However, Pacquiao said that his commitment to God and the Filipino people will help him do his best in the Senate.
"During my inauguration, I have sealed my commitment to do what I have to do to the best of my ability by the grace of God. I owe it to the Filipino people, sa lahat ng  nagtiwala at nagsuporta sa akin, nais kong pasalamatan at kahit hindi 'yung sumuprorta ay salamat pa rin (to all who trusted and supported me, I want to thank you all, even to those who did not support me)," Pacquiao said.
READ ALSO: Will Pacquiao fight again or not? Bob Arum has the final answer
Pacquiao added that he will use the criticisms he has received from various sectors as an inspiration to do great things as a senator and that he needs the help of God in order to become a successful senator. He also urged the Filipino people to keep on praying to God to help the nation improve.
Pacquiao is set to make a boxing comeback on November 5 in Las Vegas with a yet unnamed opponent. He promised to not let his boxing return interfere with his Senate duties.
READ ALSO: Manny Pacquiao says 'yes' to death penalty by hanging; here's why
Source: Kami.com.ph