- DENR Secretary Gina Lopez promised to end the suffering of the communities of Nueva Vizcaya
- She will do this by canceling the extension permit for mining activities of the OceanGold mining firm in Didipio village
- Lopez said that the extension permit should not have been given to the mining firm since there was no public consultation that took place
Department of Environment and Natural Resources (DENR) Secretary Gina Lopez has vowed to cancel the extension of the OceanaGold Philippines Inc.'s mining permit in order to end the sufferings of Nueva Vizcaya communities, particularly in Didipio village, Kasibu town.
According to Nueva Vizcaya Governor Carlos Padilla, Lopez told him that she would directly ask Leon Jasareno, director of the Mines and Geosciences Bureau (MGB), to cancel the extension of the exploration permit of the Australian mining firm.
"That was her statement to us when we had a dialogue last Wednesday, July 20, in Makati, but she said... they had to go to a short process, which I think is what she is doing," Padilla said on Sunday.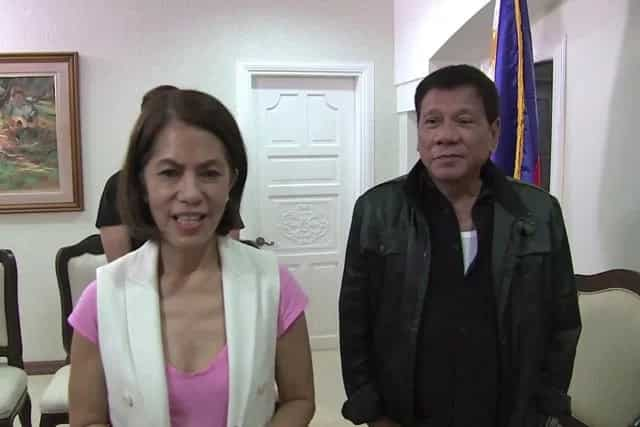 READ ALSO: What DENR chief Gina Lopez thinks about illegal mining in Sarangani? Find out here
In March, the MGB gave OceanaGold an extension of its exploration permit for five more years. Padilla believes that the cancellation of that extension permit is already a done deal.
Due to the environmental damage caused by the mining, members of the community and various environmental sectors had been trying to prevent the entry of exploration equipment from the OceanaGold for more than one month already.
READ ALSO: Lopez tells Chinese miners to comply or go home
"The people couldn't leave the barricade because of the fear that the mining company might enter any time," the governor said.
Padilla pointed out that the human barricade was a success and it even forced the Australian mining firm to pull out some of its equipment from Didipio village. But since the community members could not hold a barricade continuously forever, they asked the new DENR secretary to cancel the permit.
Lopez, an anti-mining advocate, criticized the MGB for granting an extension permit to OceanaGold without having a public consultation take place. The environment secretary also promised the community members of Nueva Vizcaya that she will not let them suffer any longer.
READ ALSO: Mining corp cries foul, seeks to lift suspension imposed by DENR
Source: Kami.com.ph