Teacher turned officer killed in Basilan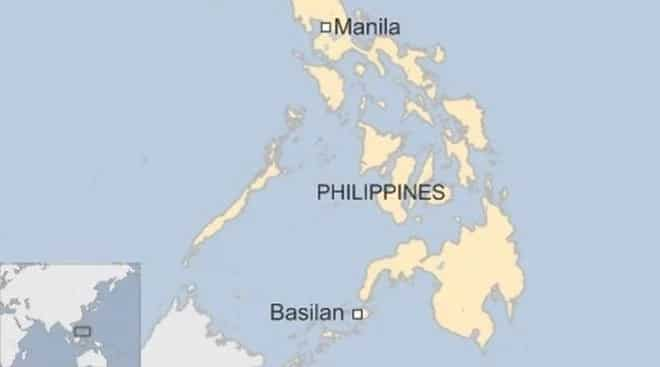 Teacher turned officer killed in Basilan
SERVICE. This word, this value, is epitomized in two professions. Teaching and soldiery. Teachers give their life for service to the next generation. They mold them, help then grow to their fullest, and are our second parents. Soldiers, in all fields be it the army, navy, air force, et cetera, risk their lives to ensure the safety of this country. The ultimate form of sacrifice is the kind of job that fights our battles for us, so that our children may grow up in peace.
It is extremely sad that a person who was once a teacher, now turned soldier, has died in Basilan. Army liutenant Remigio Licena, the highest ranking soldier who was in the clash, and also the only one from Luzon, was among those 19 soldiers killed. He was 28 years old.
His family described him as "bright and kind", and it's no bluff because the army man graduated cum laude and was a teacher for two years in Basilan before raising up his rifle to join the army.
Licena graduated as cum laude earning the degree Bachelor of Science in Secondary Education from the International School of Asia and the Pacific in Tuguegarao City. He spent two years teaching in Rang-Ayan National High School before joining the military, in an interview by Rappler with Ilagan police chief Superintendent Manuel Bringas.
Basilan survivor Sergeant Erico Paglinawan detailed that Licena was killed after the ambush by the Abu Sayyaf stormed military routes with guns and M203 rifle grenades.
READ ALSO: Pnoy: Obliterate Abu Sayyaf
The lieutenant's remains arrived via a military plane at the Cauayan City airport on Monday afternoon, April 11. He was brought to his home in the village of Rang-Ayan in Ilagan City also in Isabela province.
The family is pleading for justice, saying that the government should act swiftly to punish the rebels behind the misencounter.
Source: KAMI.com.gh