- Quezon City Representative Winston Castelo called on fellow lawmakers to strengthen the two-party political system in the country to avoid turncoatism
- One by one, members of the Liberal Party began defecting to President Duterte's party PDP-Laban which now forms the super majority in Congress
- Castelo revealed that it was former President Benigno "Noynoy" Aquino III's decision for the members of the Liberal Party to join the majority coalition in the incoming administration
Quezon City Representative Winston Castelo, a staunch supporter and member of the Liberal Party (LP), encouraged the creation of a two-party political system in the Philippines. Castelo noted that this move will result in preventing the attitude of turncoatism which is prevalent in Congress whenever a new administration assumes power.
"It is high time na pagtibayin ang two-party system natin dito ng sa ganoon ay hindi palipat-lipat kung sino ang nasa administrasyon," Castelo told Super Radyo dzBB.
(It is high time that we strengthen the two-party system here so that [lawmakers] are not encouraged to keep changing affiliation depending on who's on the administration.)
The LP has experienced a considerable drop in membership after President Duterte won last May.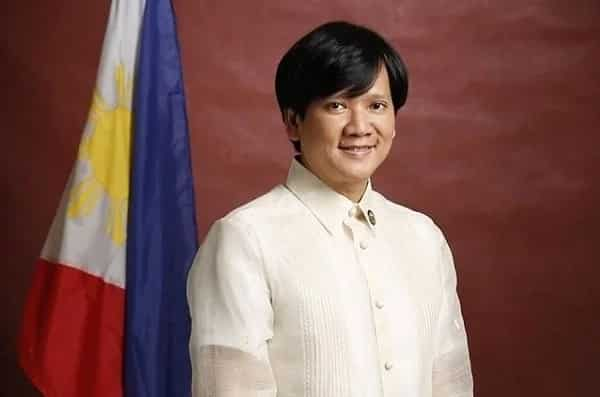 READ ALSO: Find out what triggered the proposed shift to federalism, according to former senator Pimentel
"A total of 85 LP lawmakers have switched affiliations to political parties aligned with the new majority," Castelo said.
"On record after the May 9 elections, we had 115 elected House representatives from LP nationwide ... some joined [Nacionalista Party], some joined [National Unity Party], some joined [Nationalist People's Coalition], and about 30 remain in the LP," he added.
Castelo stressed that membership in a political party should be based on 'principles and programs' and not on the party's dominance.
READ ALSO: How many states should PH have according to federalism advocates?
"I think we should stop this cycle. I feel that we should make our political foundation strong," he stressed. Castelo believes that the problem of turncoatism would be resolved if Duterte's plans for federalism pushes through.
"I am sure magkakaroon ng total revolutionary change of government... kasama sa changes na yun is to avoid yung pagpapalit ng political parties whoever is in power."
(I am sure that there will be a total, revolutionary change of government… together with that change is to avoid the changes in political parties [depending on] whoever is in power.)
READ ALSO: LOOK! Local businessmen doubts du30's federalism
However, the QC rep recognized that benefits in joining the majority such as receiving support from fellow members.
"Karamihan ng representatives are pragmatic. Alam naman po natin that if you belong to the majority ay may perks kang makukuha. Hindi naman increase sa budget pero siyempre yung suporta ng iba't ibang department heads, Cabinet members, at iba't ibang mga projects. Lawmakers tend to consider yang mga aspects na yan," he said.
(Most of the representatives are pragmatic. We all know that if you belong to the majority there are perks that you get. It's not an increased budget but of course, the support of the different department heads, Cabinet members, and different projects. Lawmakers tend to consider those kinds of aspects.)
READ ALSO: FInd out how several lawmakers reacted to Duterte's signing of FOI order
On the other hand, Castelo noted that those in the minority will face more challenges. However, he believes that the Duterte administration will not condone such practice.
"Wala naman sigurong [There's probably no] deliberate, conscious effort to put down members ...[of] some representatives belonging to the minority group."
Castelo also disclosed that former President Benigno Aquino III encouraged LP members to join the majority coalition while he was still in office.
The LP stated that it is united in its support for the legislative agenda of the Duterte administration except for the controversial ones, such as the death penalty and federalism. - Kami Media
READ ALSO: LOOK! Suarez to challenge Belmonte for the minority leader post
Source: Kami.com.ph