- A couple of vacationers has been interrupted as they were caught in the middle of a sex act just off a busy street in Thailand
- Peeved by the public display, the randy couple, had received threats of arrest from the locals  
- One angry man had taken a video which is now gaining interest both in social media and on TV  
A couple of vacationers in Thailand were caught outside the Hussin House Hotel as they were engaged in a sex act against a wall off a busy street on Phi Phi Island.
The incident, which was interrupted by locals who were clearly peeved at the public display, has been caught on video - which is now making the rounds on the Internet after its broadcast on Pattaya One, a television station in Thailand.
In the video, the lady tourist in white bikini, who has admitted to being an American, was seen crouched against the wall while giving head to an Irish man.
READ ALSO: Find out why fans were not pleased with 'Batman: The Killing Joke' sex scene
As the video unfolds, one particularly angry local was heard shouting, "What are you doing here? Why you fucking outside here? All the people are thinking what you doing here. Fuck you, man."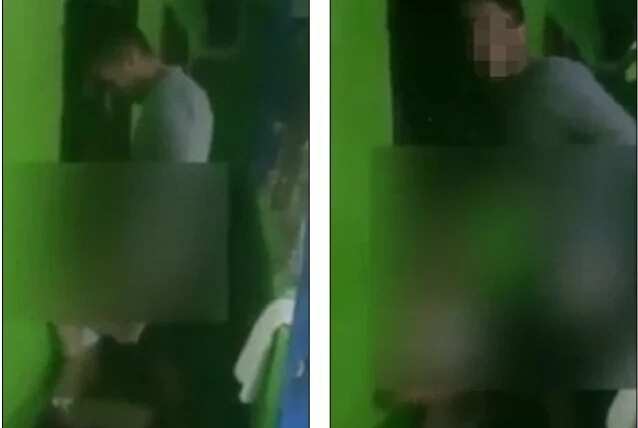 (Photo credit: daily mail)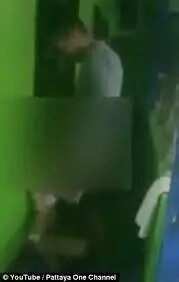 (Photo credit: daily mail)
"What are you doing here? What are you smoking? What are you drinking?" another local has asked.
This did nothing to appease the locals who just got even more indignant and one person, in particular, dished out a threat, "Why you hiding now? Stay here because we call the police?"
READ ALSO: LOOK: Residents awakened by moans of couple having sex on pavement
Threats of the police and the possibility of an arrest seem to have shocked the Irish traveler who responded with a simple "No."
The pair who had seemed to be under the influence of alcohol responded with their nationality when asked. The man, who had admitted to being Irish, responded quietly saying, "I apologize" while the unrepentant girl is heard saying 'get over it'.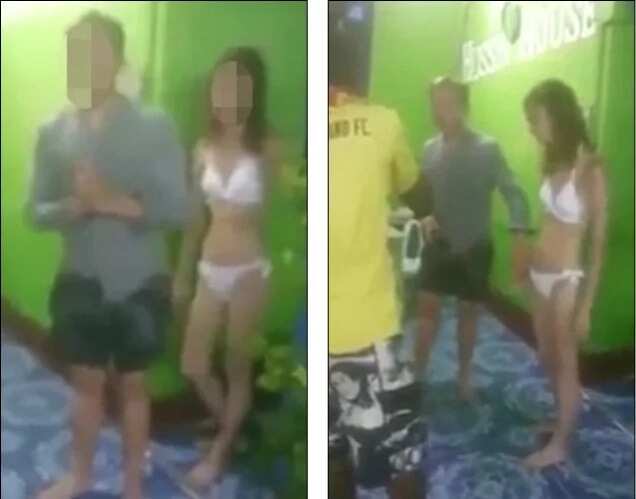 (Photo credit: daily mail)
As the irritated local questions the couple about where they are staying, the Irish man grabs the girl's hand and the pair made a quick exit.
READ ALSO: Muslim actress from most popular TV-show became expensive prostitute who doesn't like riff-raff
The spate of interest in the video prompted a reminder from travel websites warning backpackers that getting caught engaged in a sex act in Thailand would merit a fine amounting to $700 in addition to possible jail time.
It is unclear whether the randy pair have been arrested.
The video of the frisky duo getting it on just yards from a nearby beach can be seen here:
RELATED: Mom bartered 11-year-old daughter for heroin
Source: Kami.com.ph