- The 2016 Bangladesh Bank heist saw five unknown hackers steal about $81 million from the Bangladesh Central Bank's account, which was funneled in Filipino casinos
- Bangladesh Ambassador John Gomes has asked the Philippines to aid in returning the money of the Bangladeshi people
- Philippine investigation has led to one casino operator to return more than P500 million
Bangladeshi officials released a statement that they have yet to recover the money hackers stole and funneled in Philippine casinos.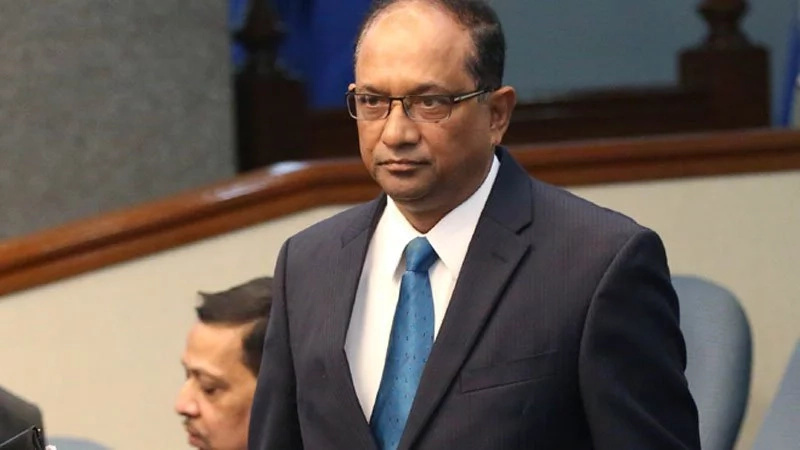 According to the Bangladesh Ambassador to the Philippines John Gomes in a forum on the back heist, Bangladesh is still coordinating with the Department of Justice (DOJ) and the Anti-Money Laundering Council (AMLC) to return the $81 million fund.
"I believe that with their kind cooperation that we should be able to get back our $80 million because it is known by everyone, it is believed by everyone that this money is not Philippine money. This money belongs to the people of Bangladesh," said the Bangladeshi Ambassador.
READ ALSO: You can now own a 7-Eleven Store for a million!
Gomes also challenged Duterte to aid in returning the funds.
"If the President is so serious about crime and corruption, I think this is an issue that should be addressed also," the ambassador said.
The Bangladesh Ambassador also requested for the Philippine Senate to reopen its investigation on the heist.
One casino junket operator named Kim Wong has reimbursed some of the stolen $81 million that was funneled there.
READ ALSO: LOOK: Standoff between Archbishop Cruz and Duterte rages anew as gambling issues arise
The operator paid in three installments, turning over about P216 million to the AMLC last March, P38 million in April, and P250 million in May.
According to the Anti-Money Laundering Council, the money will be transferred back to Bangladesh after all the required documents have been processed.
The 2016 Bangladesh Bank heist saw five unknown hackers transfer about $81 million from the Bangladesh Central Bank's account with the US Federal Reserve to a bank in the Philippines. The money trail finally led to several casinos and has grown cold from there.
READ ALSO: Did North Korea participate in digital thefts from Asian banks?
The AMLC began their investigation the same month, which led to the bank holders of RCBC-Jupiter branch, PhilRem Service Corporation, Solaire Resort and Casino, Midas Hotel and Resort and several casino junket operators.
The Senate also opened its own investigation in March, consequently leading to Wong returning more than P500 million to the AMLC. -Kami Media
Source: Kami.com.ph