-President Rody Duterte boosts his politcal capital in Congress as PDP-Laban sees marginal increase of affiliations entering the 17th Congress
-Following President Duterte's remarkable win during the May 9 elections, many have defected and joined his political party while others have affiliated themselves by forming a supermajority coalition
-The Liberal Party is set to keep the minority bloc and serve as the opposition in the incoming Congress
The Partido Demokratiko Pilipino- Laban ng Bayan, the political party whose standard bearer is the sitting president, Rodrigo Duterte, has received an exponential increase of members and allies following its clear victory in the May 9 elections.
Before securing the win in the elections, PDP-Laban had only three loyal members in the incoming 17th Congress - Davao del Norte rep and incoming house speaker Pantaleon Alvarez, Valenzuela Rep. Erik Martinez and Rep. Jun Papandayan of the district of Lanao del Sur. Today, PDP-Laban counts at least 61 lawmakers from different political parties joining its roster.
Many lawmakers have defected from other affiliations to PDP-Laban and this, together with the formation of a supermajority coalition, will secure the Speaker of the House Position for Rep. Alvarez.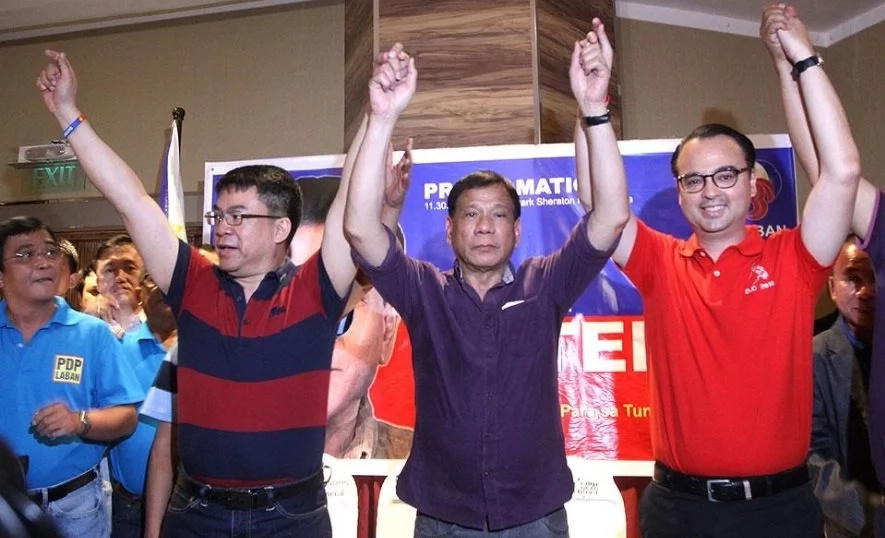 READ ALSO: Finally! Duterte signs EO mandating freedom of information
The count for their bloc has reached over 200 legislators and is expected to grant fast passage of Duterte's priority bills. These bills include the reimplementation of the death penalty, the transition to a federal form of government, and the lowering of the age of criminal responsibility for juvenile delinquents.
Outgoing Feliciano Belmonte Jr. spoke regarding old members that have defected to PDP-Laban. He found these actions understandable considering these legislators own political plans. He said that it was natural for lawmakers to be close to the imcumbent administration for the sake of their own districts.
Despite defection, LP at present still comprises a significant number of lawmakers in the incoming Congress with at least 70 members. LP used to have 115 members in the 16th Congress.
READ ALSO: What do Duterte and Trump have in common? Read his recent statements on terrorism to find out
Of all existing political parties with stalwarts in Congress, only LP suffered a significant decrease of members. Other parties like the Nationalist People's Coalition went down from 41 to 37; the NUP from 23 to 20; and UNA from 10-9.
Most of these political parties are now members of the supermajority coalition that vows alliance to Duterte's administration.
With less than a month left before the start of the 17th Congress, we are to expect more political movements considering the LP has yet to come to an agreement with PDP-Laban regarding a possible alliance.
Although the option is on the table, Belmonte said that in the spirit of democracy, it is highly likely that the LP will remain an opposition.
READ ALSO: Duterte ally suspicious of Bilibid drugs; wants to probe De Lima
Source: Kami.com.ph