- A series of powerful explosions last Wednesday scared citizens in southern Argentina as buildings and windows started to shake and rattle
- According to scientists, the loud blasts were caused by a meteor which entered the Earth's atmosphere oven an inhabited area
- Astronomer Roberto Figueroa estimated the meteor to b about 12 meters in diameter and also a mineral meteor
A meteor which entered the Earth's atmosphere scared the residents in a city in southern Argentina as a series of powerful explosions shook their homes and buildings in the city last Wednesday.
The city of General Roca, which is inhabited by 85,000 residents were surprised when a series of loud blasts shook the city's buildings and rattled the windows of their houses. As it turned out, the blasts were caused by a natural wonder- the meteor.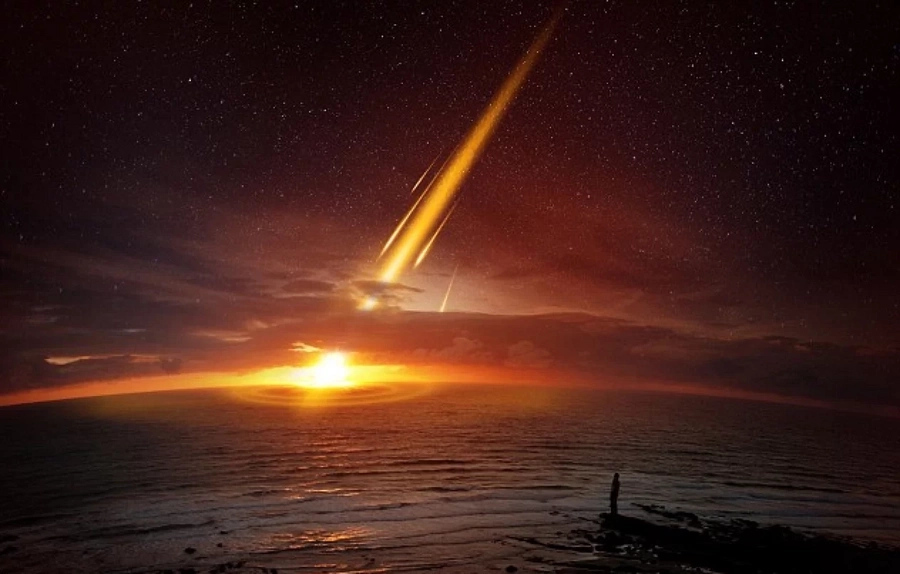 Local Mayor Martin Soria narrated that everything started to tremble when the explosions happened. City Police, firefighters, and emergency workers immediately went to the scene, only to find that there were no evidence of a bomb, earthquake, or another calamity.
READ ALSO: Massive storm kills 87 in China, million people displaced
According to scientists who pieced the reason behind the explosions, a meteor entered the Earth's atmosphere around 10,000 meters (33,000 feet) overhead, which travelled at 2,4000 kilometers or 1,500 miles per hour.
Astronomer and head of the nearby Neuquén observatory Roberto Figueroa explained, "It took everyone by surprise because it entered the atmosphere over an inhabited area. If it had fallen over the desert, the sea, Antarctica, we would never have known."
Figueroa also said that the meteor is estimated to be measuring about 12 meters in diameters before it broke into three fragments.
READ ALSO: What's in it for PH to honor Paris Agreement?
'It was likely a mineral meteor that entered the atmosphere at high speed at a very close angle to the Earth. As soon as it contacted the (atmospheric) gases, it heated up, the stone dilated, broke apart and fell as ash. Some of the larger pieces may have reached the lower layers of the atmosphere and burned up there. Since they arrived at tremendous speed, they produced an expansive wave that could be heard as a boom,' the astronomer further explained.
According to the American Meteor Society, meteors are created whenever a meteoroid plows into the Earth's atmosphere, then creating a brief flash of moving light in the sky. - Kami Media
READ ALSO: The real Jonah – man survives in the belly of the fish for 3 days!
Source: Kami.com.ph