As food restaurants become very popular nowadays, five bizarre restaurants around the world will surely make your dining experience a very extraordinary one. 
Vampire-themed restaurants, toilets used as food bowls, and sushi on top of a woman's naked body are some of the themes in these bizarre restaurants. These bizarre-themed restaurants are located in Japan, Taiwan, and Belgium.
From serving sushi and sashimi on a woman's naked body to eating your noodles in toilet bowls, these bizarre restaurants have combined food and innovation to bring your dining to a whole new level.
READ ALSO: WATCH: This 4-minute video will make your jaws drop
Nyotaimori Experience, Japan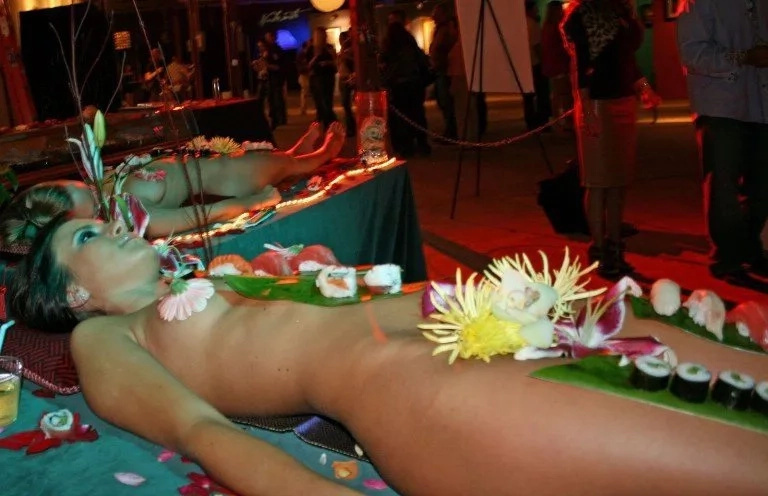 The bizarre practice inside this restaurant is having your sushi and sashimi served on the naked body of a woman. In Japanese, Nyotaimori means "female body plate" that is why people have known this restaurant for naked sushi or body sushi.
READ ALSO: WATCH: Filipino dish "Adobo", crowd's favorite in NYC resto
The restaurant considers eating serving sushi and sashimi on a female's body as art as they open their establishment in 2005. Nyotaimori sushi events can last from 1 to 2 hours, depending on the size of the event. Employees serve the food on the body of the woman and places them on an operating table for the diner's delight.
Marton Theme Restaurant, Taiwan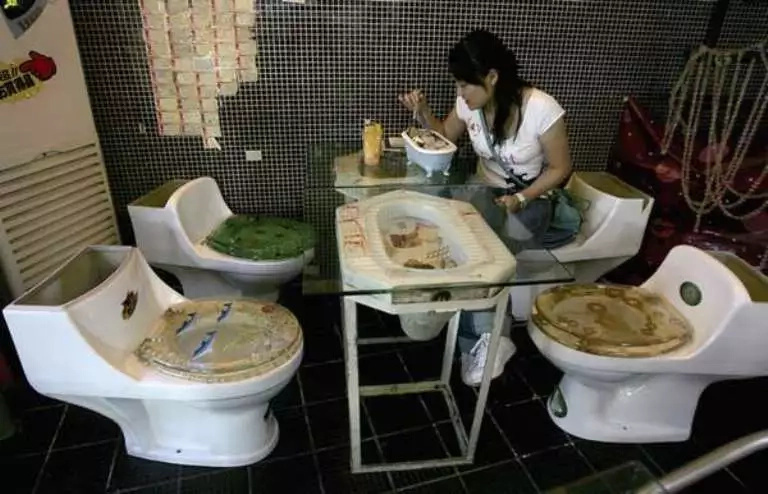 Have you ever experienced having your food served on a toilet bowl? In a restaurant in Taiwan, people are served with their food on a toilet bowl. Aside from this, the bizarre restaurant is bathroom-themed: diners are seated on acrylic toilets and bathroom sinks covered with glass tops serve as their tables. The food in miniature toilet bowls while drinks are in miniature plastic urinals. Some of the food are shaped as poo but there is nothing to fear because the popularity of this restaurant speak for its food and service!
Dinner in the Sky, Belgium
Set aside your fear of heights as Belgium lets you experience your dinner while dangling 150 feet above the ground. Belgian entrepreneur David Ghysles introduced this concept in 2004 and since then it has hosted more than 1,000 events.
READ ALSO: Five mysterious events in the Philippines that are yet to be solved
Dining at Dinner in the Sky is quite an adrenaline packed meal as you are provided with excellent views and panoramas while being served with quality food. This bizarre restaurant can only accommodate 21 guests. Diners are strapped in a chair that looks like it belongs in a racecar and once the safety checks are complete the entire dining event will be shot into the skies.
D.S. Music Restaurant, Taiwan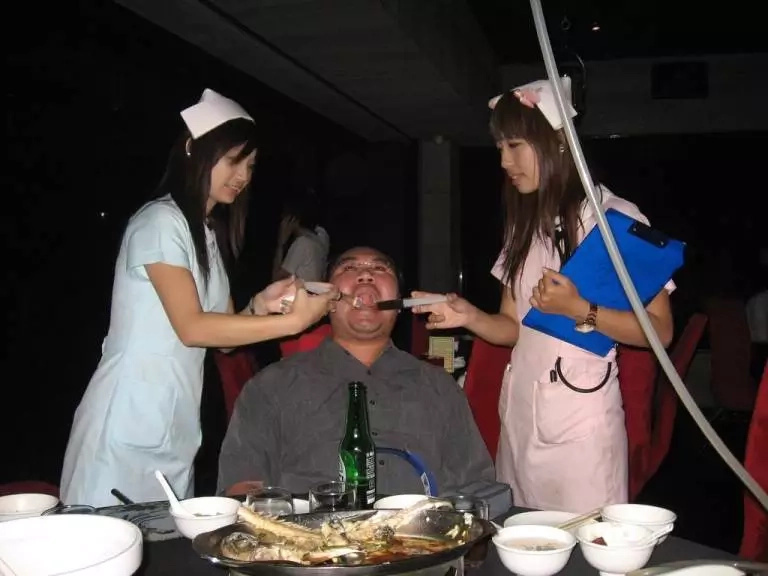 Customers expect some good music and entertainment once they enter this bizarre restaurant, only to be welcomed by syringes, medicine and IV drips hanging from the ceiling. This hospital-themed restaurant serves diners with drinks in IV-like contraptions.
Dressed like nurses, waiters here entertain you with trivial questions and give you a drink from a syringe as a reward.
READ ALSO: WATCH: Japanese Youtuber eats 137 bananas, earns wrath of angry Chinese netizens
Vampire Café, Japan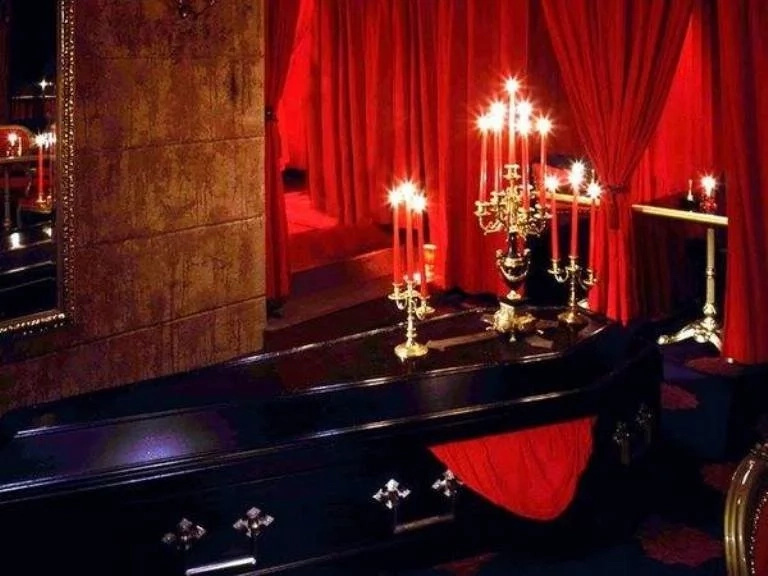 Fond of Gothic and vampiric designs? This bizarre restaurant located in Tokyo, Japan is a parade for Gothic and vampire fans. The walls and floors of the restaurant is covered with red-velvet designs, while customers are seated on red thrones. Baroque musics emanates throughout the place as decorations such as coffins and flickering candles add to the eerie feeling inside the café. Some of the cuisine served in Vampire Café are Italian, French, and Japanese.
Creepy yet amazing! Nun dies with a smiling face; find out why
Source: Kami.com.ph