- Former President Ramos has officially accepted Duterte's offer to be the special envoy to China
- Ramos has been cleared from all serious ailments and is now physically fit to do the job
- Duterte has formerly asked advice from different people including Ramos
Former President Fidel Ramos admitted that he has accepted the offer of President Rodrigo Roa Duterte to become the special envoy to China.
On Saturday, Ramos revealed that he is already capable and physically fit to take the job offered by the President. He also revealed that he is already cleared by the Makati Medical Center doctors.
Ramos also admitted that he has suffered from serious ailments to include having an impaired blood flow to the brain. He also said there was a time when he wore a pacemaker.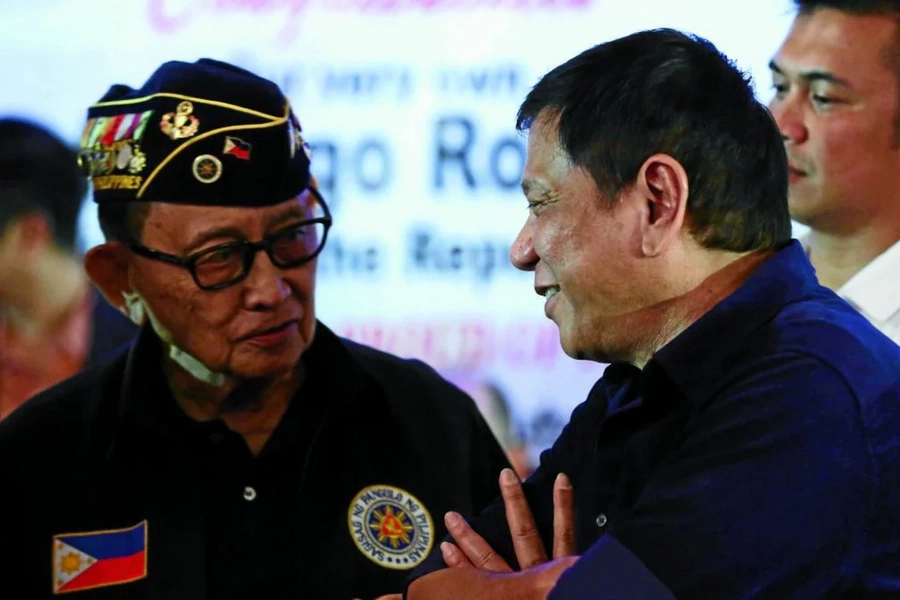 READ ALSO: What's in it for PH to honor Paris Agreement?
However, Ramos was quick to add that he is now better. To prove that he also really well, the former President jumped to the air and gripped one of the media members' hand to demonstrate his strength.
In previous reports, Ramos has already said that he is yet to confirm with the President with regards to the role he would have as a special envoy to China.
Ramos explained that being a special envoy to China would entail that he would have to physically go to China and talk with the leaders, especially now that the ruling on the West Philippine Sea has been laid out.
READ ALSO: Rafael Alunan to replace FVR if he declines envoy to China post
He also said that the issue with regards to the West Philippine Sea would surely be tackled during his meetings with senior officials of the Duterte administration.
"I said before that there should already be a National Security Council," he said.
Duterte has earlier revealed that war with China is not an option. He has also said in earlier reports that he was still seeking the advice of several individuals when it comes to determining the next step for the government to take.
READ ALSO: LOOK! Ramos to inform Duterte of his concerns about envoy mission
He was quoted saying that he is respectfully asking Ramos to do the talks in China.
It can be recalled that the President immediately asked his Cabinet members to convene shortly after UN-backed Permanent Court of Arbitration issued the decision in favor to the Philippines. - Kami Media
READ ALSO: US missile destroyer to conduct community projects in the Philippines
Source: Kami.com.ph