- Cardinal Tagle pointed out during his homily that God and man are very different from each other
- According to Tagle, many humans are eager to punish other people for committing crimes while God is always willing to save them
- Many people who listened to the homily believe that Tagle might be referring to the government officials who want to restore the death penalty and promote violence against criminals
In a recent conference aimed to reignite the Catholic faith, Manila Archbishop Luis Antonio Cardinal Tagle taught about the difference between God and men.
"Kung tayong mga tao, parang gigil na gigil nang magparusa, ang Diyos, gigil na gigil magligtas," Tagle said.
(Men are very eager to punish others. God, on the other hand, is very eager to save.)
READ ALSO: LOOK! Catholic bishop slams Pacquiao's 'biblical' stance on death penalty
"Ang hangad ng Diyos ay hindi parusa, kundi kaligtasan," the Cardinal explained at the 3rd Philippine Conference on New Evangelization (PCNE).
(God does not want to punish, He wants to save.)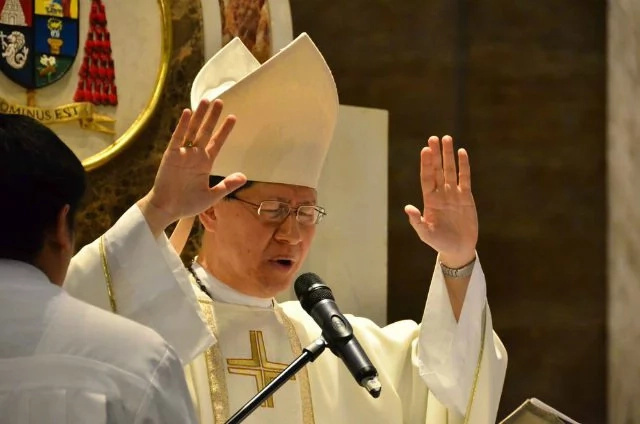 Tagle added that the love of God extends to those who have rebelled against Him, those who have forgotten about Him, and those who have replaced Him with other things.
Cardinal Tagle also emphasized the Black Nazarene, a 16th-century image of Christ carrying His Cross, which shows a God who endured suffering, pain, and humiliation to save those who disobey Him.
READ ALSO: Duterte's latest mockery of the Catholic Church
Many of the listeners of the homily believe that Tagle could be referring to the government leaders and citizens of the country who are always eager to punish those who commit crimes through violent means.
In recent weeks, there has been a significant increase in the cases of extrajudicial killings of suspected drug criminals in the country. The call for the restoration of the death penalty in the Philippines has also become louder in recent months.
READ ALSO: Pope speaks out on death penalty
The Catholic Church believes that killing humans, even criminals, is a sin against God. For human rights advocates, they oppose the restoration of the death penalty because they believe that it is an inhumane practice. Both parties have also pointed out that the faulty justice system in the Philippines could put innocent people at risk of being sentenced to death. - Kami Media
RELATED: LOOK! Former ADMU prof clarifies earlier post; calls Duterte out on vigilante killings
Source: Kami.com.ph