- Newly-elected Leila De Lima called for a probe on the extrajudicial killings of drug suspects
- Presidential legal counsel Salvador Panelo returned the favor, saying that De Lima should be investigated for allowing drugs to proliferate during her term as Justice Secretary
- Solicitor General Jose Calida has assured the police that they would be safe from accusations of extrajudicial killings
In an interview with state-run DZRB, Presidential legal counsel Salvador Panelo stated that Senator Leila de Lima should be investigated for allowing drug trade to multiply around the country during her watch as Justice Secretary.
Panelo was keen to point out that during de Lima's term, drug-related activities flourished and the number of drug lords increased.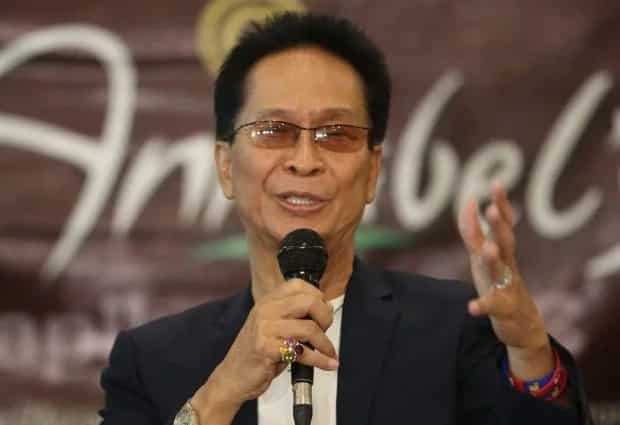 'Siya nga ang dapat na imbestigahan. Siya ang dapat imbestigahan kung bakit during her watch, eh dumami ang naging involved sa drugs, dumami ang drug lord,' the Presidential legal counsel said.
(She is the one that needs to be investigated. We have to find out why many became involved in drugs and many drug lords emerged during her watch).
READ ALSO: Arroyo used PCSO funds against its own charter – Aquino
Furthermore, Panelo pointed out that the national prison in Muntinlupa was transformed into a 'factory of drugs' during Senator de Lima's 6-year term as Justice Secretary.
'Iyan ang dapat na imbestigahan, and she should be liable for that,' referring to the Muntinlupa issue.
(That is what we need to investigate, she should be liable for that).
READ ALSO: Panelo, Dureza on verdict on Arroyo: Justice has been served
Senator de Lima served as Justice Secretary during the Presidency of now citizen Benigno Aquino III.
De Lima earlier filed a Senate resolution proposing to conduct an investigation into the extrajudicial killings of drug suspects. Furthermore, the newly elected Senator encouraged President Duterte to remind the authorities to uphold the law while doing their jobs.
However, Panelo is now putting the focus on de Lima, urging the Senate to investigate her.
'Any attempt therefore to conduct a Senate investigation, by any member, especially of that particular senator who wants to conduct an investigation, may be viewed as an attempt to discredit the legitimacy of police operations against the drug menace,' the Chief Presidential Legal Counsel said.
READ ALSO: LOOK! Panelo slams potential senate probe on police
Solicitor General Jose Calida has also released a statement, assuring that the police would be protected against charges of extrajudicial killings.
Davao Del Norte Rep. Pantaleon "Bebot" Alvarez has sided with Panelo, who earlier called to probe De Lima over illegal drug trade within the Muntinlupa penitentiary. - Kami Media
RELATED: Mon Tulfo to the rescue; slams De Lima's bashers
Source: Kami.com.ph