-Yuka Kinoshita, a Japanese Youtuber, earns the wrath of Chinese netizens after posting a video of her eating 137 bananas
-The video was posted by Kinoshita shortly after the South China Sea ruling
-The netizens were angry because they assumed that the bananas were from the Philippines and felt that Kinoshita was "bullying" them
Why on earth will someone get mad at someone for eating bananas?
That's probably what Japanese Youtuber Yuka Kinoshita thought of too after she received a barrage of angry comments from Chinese netizens after she posted a video of a "social eating live" or what is referred to as "Mukbang".
Kinoshita's channel is filled with videos of her basically consuming huge, and I mean HUGE amounts of food in one go. How the girl keeps her figure is beyond me.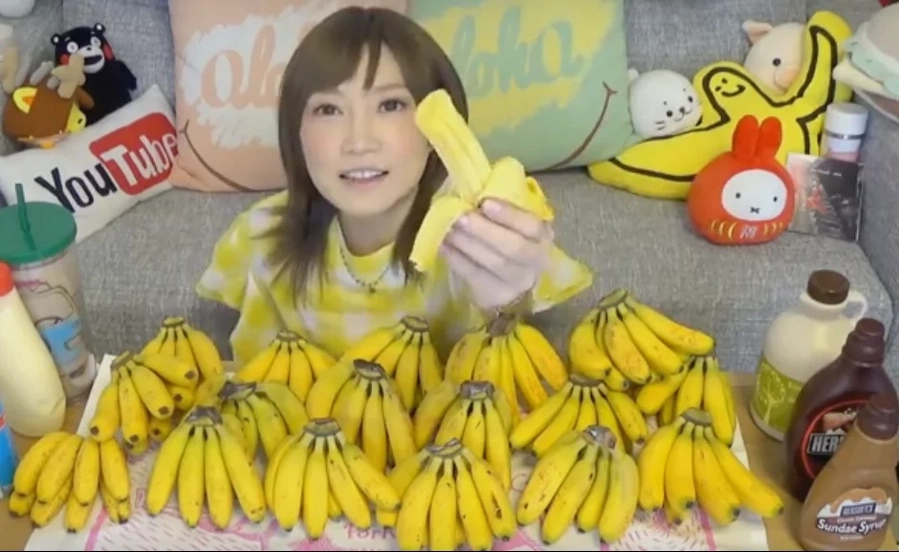 In this video, she ate a total of 137 or roughly 6 kg worth of bananas, along with different sauces and condiments to go with it. Soon afterwards, comments began flooding in.
READ MORE: Can you believe this? Taiwanese Facebook users 'beg' for forgiveness from China
The reason behind the mean comments was that the video was posted shortly after the South China Sea ruling, which caused indignation in some netizens. Some felt insulted, with the assumption that the bananas Kinoshita was eating were from the Philippines and the interpretation that the 137 bananas she ate are symbolism of the 1.37 billion population of China.
READ MORE: Find out how this woman took revenge when someone stole her 'cream'
"During this sensitive period, you eat 137 bananas from the Philippines to insult China – do you have brains? Do you think us Chinese people can be easily bullied?" one comment said.
One fan said that seeing Kinoshita's face and hearing her voice alone makes him feel disappointed.
Another ominous comment, in light of all the untoward reactions regarding the bananas, hinted at the 1989 Tiananmen Massacre, also known as the June 4th incident, says that if she stopped at the 64th banana then the video would say that it contains sensitive content; since any term or number that references the brutal massacre is still heavily censored in mainland China.
READ MORE: Adorable 3-year-old Girl who cut her Rapunzel hair to help kids with cancer inspires people
Other Chinese netizens, however, defended Kinoshita and the contested bananas. One had even apologized on behalf of the others, asking people to respect each other and help make the world a more livable place.
Watch the video below:
- Kami Media
RELATED: Hopeful? US Navy vessel gives new hope to fishermen
Source: Kami.com.ph