- Thousands of Filipinos work in Saudi Arabia as construction and maintenance workers
- Reports show that more than 11,000 Filipinos have not been paid by their employees, stranding them with no money to send to their families
- The Department of Foreign Affairs has sent immediate humanitarian aid to the OFWs and will be sending legal assistance to resolve the problem
Thousands of Filipino workers have been left stranded in Saudi Arabia, receiving no salary for months.
According to reports, about 11,000 Filipinos who worked in several large construction and maintenance companies in Saudi Oger have been unpaid, some to as much as 8 months, with some no longer working.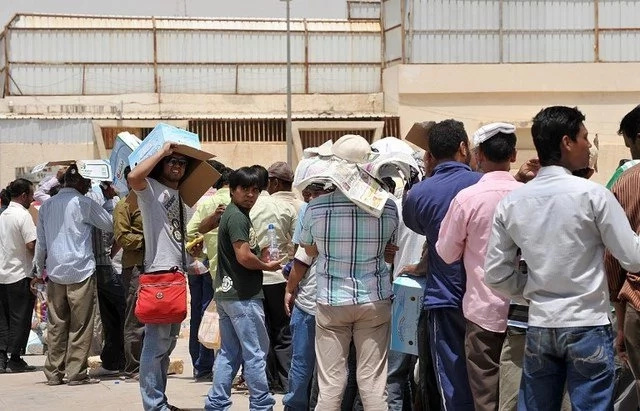 READ ALSO:  OFWs working in UAE soon to benefit from free housing
The stranded OFWs have been desperately appealing to both the Philippine embassy and Saudi officials to come to their rescue.
"With due respect to our officials at the Philippine Embassy, who are tasked to help and facilitate the welfare of OFWs in KSA, I sense that something must be done to help us. We are in a critical financial situation," an anonymous Filipino engineer told the Arab News.
The engineer, who asked for anonymity, continued to say that the situation is dire, given that many of the workers need the money to feed their families and send their children to school back home in the Philippines.
READ ALSO: LOOK! Recto files new bill for hassle-free traveling
In response, the Department of Foreign Affairs (DFA) stated that they heard the plight and have taken measures to aid the stranded OFWs. The DFA has already created and sent a Rapid Response Team (RRT) to Saudi Arabia to assist the Filipino workers with immediate humanitarian aid. Furthermore, the RRT has also brought the concern to Saudi government authorities.
The Labor Secretary Silvestre Bello III will also be flying on July 21 to Saudi Arabia to check the situation and give any possible assistance to the desperate Filipino workers.
Migrante International Garry Martinez said: "We laud the bold move of Labor Secretary Silvestre Bello. The recall of the two Labor Attaches in Saudi Arabia is a good step to resolving the problems of stranded OFWs in Saudi and attaining change in the ill-treatment of migrant workers."
READ ALSO: The OFWs guide to saving more money; here's how
The DFA Secretary Perfecto R. Yasay Jr is also working hard to rescue the stranded Filipinos, recently approving funds for the repatriation of 171 OFX in Dammam, Saudi Arabia. The Secretary vows to send legal assistance. -Kami Media
Source: Kami.com.ph